Are These Job Cuts Really What Investors Want from BofA?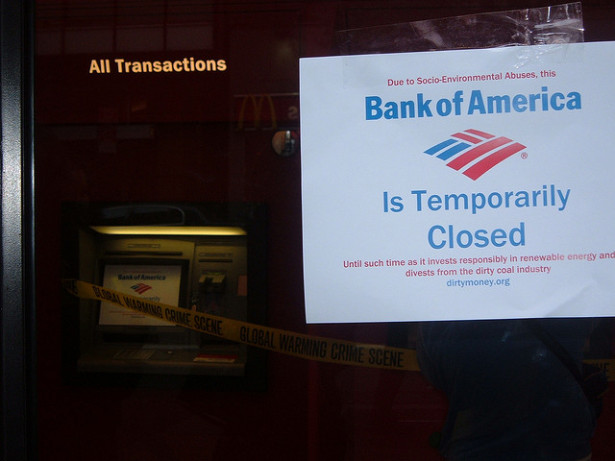 Set out in the basic goals of Project BAC — the roadmap to greater efficiency named after Bank of America's (NYSE:BAC) stock market ticker — Chief Executive Officer Brian Moynihan has planned to cut $8 billion in annual costs and 30,000 jobs.
Taking a step closer to that goal, Bank of America, the second-largest U.S. lender by assets, informed Texas regulators in letters dated June 19 that it will eliminate 411 jobs from a unit servicing troubled mortgages. Workers at offices in Richardson and Dallas were notified earlier this month of the layoffs, which will be completed September 30, wrote John Collingwood, a Bank of America senior vice president of government relations. Workers will be offered career-transition resources as well as severance pay and benefits, added Collingwood.
In the first quarter, the bank reduced staff by 4,378 workers, the most among the four largest U.S. banks and cut 5,400 workers in the fourth quarter. As of March 31, the bank had 262,812 employees, a 5.7 percent decrease from a year earlier, but still a larger staff than either JPMorgan Chase (NYSE:JPM) or Citigroup (NYSE:C) employed at that time. So far, the majority of the job cuts have come in the unit created in 2011 to service delinquent and risky mortgages. As the number of overdue loans have shrunk for 1.6 million at the height of the financial crisis to just 667,000 as of March 31, less workers are needed to service those accounts. Earlier this year, Bank of America announced it would shuttering an office near Buffalo, New York, a closure that affected 1,320 jobs, and one in Newark, New Jersey, which was staffed by 469 workers.
"There's nothing more important in our company than getting this done as quickly as possible," Moynihan told analysts in mid-January regarding of the loan-serving job eliminations.
However, company spokeswoman Jumana Bauwens told Bloomberg via email that the job cuts would in no way sacrifice the level service the bank provides to homeowners in need of help. While the link between decreasing delinquent and risky mortgages and the number of staff needed to manage those accounts is perfectly logical, Bank of America's customer service reputation, especially related to troubled homeowners, is suspect.
California Representative Maxine Waters, the ranking Democrat on the House Financial Services Committee, said last Tuesday that Bank of America should be investigated for its treatment of distressed homeowners. In a letter sent to the agency responsible for overseeing the U.S. government's bailout program, she alleged that employees say the lender told them to delay applications to the Home Affordable Modification Program, or HAMP, to increase fees, and to send customers into foreclosure. Bank of America has spent more than $45 billion to settle claims tied to its 2008 takeover of Countrywide Financial, but now it is being sued by homeowners who did not receive permanent HAMP loan modifications after making payments under trial programs, according to documents filed at a Boston court.
Bank of America's customer service reputation has been on shaky ground even before that revelation. Earlier this year, a J.D. Power and Associates survey on customer satisfaction ranked Bank of America dead last. So, while Moynihan is committed to strengthening the bank's finances, that plan has a few holes. Without tailoring its services to its customers, rather than the other way around, or without clearing its legal docket, which has only further tarnished its customer service reputation, it will be difficult for the bank to truly build up investors' confidence. Management has proved its mettle by cleaning up its business and record earnings growth; adding shareholder confidence that mix could help Bank of America finally boost its share price, which has remained around the $12 to $13 range for much of the year, far behind its rivals.
Follow Meghan on Twitter @MFoley_WSCS
Don't Miss: Dallas Fed's Manufacturing Numbers Blow Past Estimates.