Are Wal-Mart's Troubles in India Growing?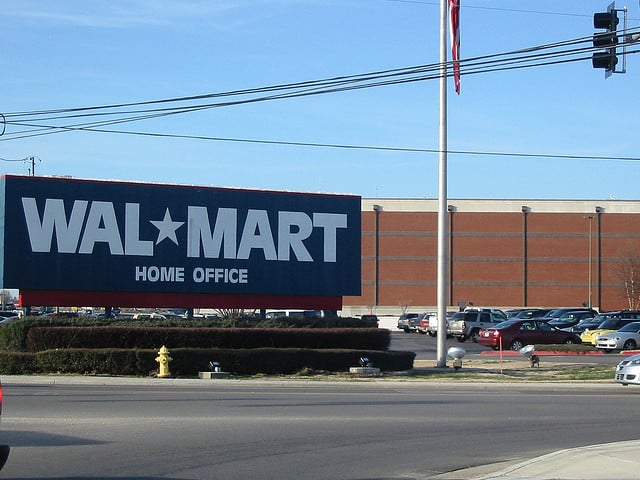 Though an investigation into Wal-Mart's (NYSE:WMT) activities in India has been underway since October 2012, a Reuters report indicates the government is coming closer to a decision on questionable investments totaling $100 million. If the Central Bank of India decides Wal-Mart officials violated national laws of business, it will hand down an appropriate punishment on the world's largest retailer.
According to the Reuters report, India's government enforcement directorate has forwarded its findings to the Central Bank of India. The bank is expected to examine the evidence from the directorate and rule whether or not Wal-Mart was in violation of national rules when it put $100 million into a consultancy firm.
Wal-Mart has been struggling to establish its presence in India as its efforts have been hampered by restrictions on foreign companies investing in the country. Though changes to those laws have been in the works, Wal-Mart recently announced it would not continue a partnership with an Indian company. Despite the development of Wal-Mart's case moving to the central bank for review, one report indicated the retailer could stop worrying about the investigations.
According to a report in Financial Times, the enforcement directorate was prepared to clear Wal-Mart of any wrongdoing in the investigation. Since the information was leaked and had no official confirmation, neither side could make a definitive statement about the directorate's judgment. Wal-Mart spokespeople told FT the company had cooperated throughout the investigation and was waiting on a final ruling.
Now that the Central Bank of India is getting a chance to review the case, Wal-Mart and local labor advocates must hold off on their own comments. Preliminary reports of a victory for Wal-Mart received a negative response from the Indian parliament's Communist Party, according to Financial Times.
Critics of the country's loosening grip on foreign investors in India are fighting for a return to tight restrictions. If India's central bank finds wrongdoing in Wal-Mart's actions — with or without the influence of Communist Party members — the retail giant's problems in India will get bigger.
Don't Miss: Why Are Chinese Media Outlets Brooding Over What Starbucks Is Brewing?