Are You Confident About Retirement?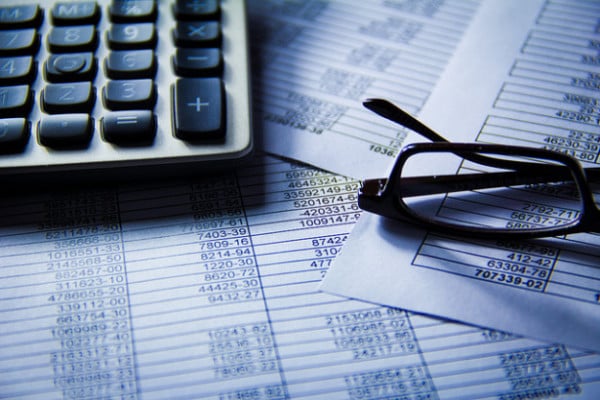 Despite a rebound in home prices and fresh all-time highs in the stock market, investors lack confidence in their retirement plans. Making matters worse, many retirees have serious regrets that their younger peers should not overlook.
Nearly half of American investors feel positive about their overall financial futures, but the other half described their sentiment as concerned, nervous, pessimistic, or even depressed, according to a recent study conducted by BlackRock, the world's largest asset manager. Debt and living expenses magnify the worries, with Americans devoting 49 percent of their take-home pay to living costs bills and debt payments, compared to a global average of 40 percent.
BlackRock finds that Americans reported saving only 16 percent of their take-home pay each month and hold 48 percent of investable assets in cash. When asked what would encourage them to invest more of their cash holdings, nearly one in three said "less personal debt."
"More than ever in a new world ushered in by crisis, people at all income levels need answers on how to better manage their money for the future," said Robert S. Kapito, president of BlackRock. "They're understandably unnerved and are holding too much of their money in assets that are earning them nothing or that will lose value if interest rates rise. We need to let them know it is still possible for them to achieve their retirement and other long-term goals but they need to take action."
In the United States, individuals said they faced three major economic worries: Healthcare costs topped the list of concerns, followed by job security and state of the U.S. economy. Being forced to "spend more than I earn" was mentioned most often among global respondents.
However, 43 percent of Americans said an earnings increase of $200 per month would boost their incentive to save more, while 26 percent said they would place more money aside specifically for retirement. Forty percent would use the pay raise to pay off debt.
Using the benefits of hindsight, retirees participating in the survey said they would advise younger peers to improve their personal finances as soon as possible. When asked what they would have done differently, 36 percent of retirees would have started investing for retirement earlier, while 32 percent would have spent less money.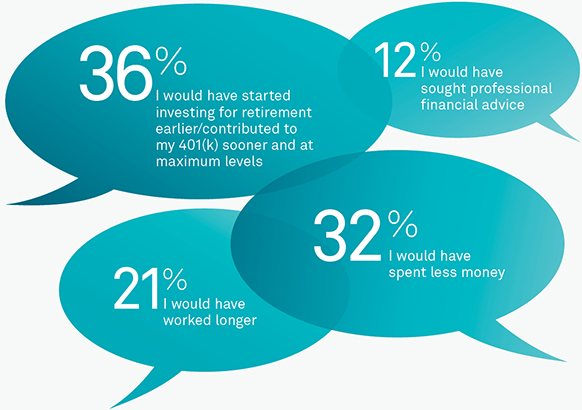 It may seem nearly impossible to get a firm grasp on retirement savings with the sluggish economy and weak job market, but there is significant room for improvement. According to BlackRock, 27 percent of Americans recently spent more time planning vacations than reviewing their retirement plans, while 25 percent spent more time planning the purchase of a new tech gadget.
Here's how the major U.S. equity markets traded on Thursday:

Don't Miss: Billionaires Love These 10 Stocks
Follow Eric on Twitter @Mr_Eric_WSCS