Do You Know the Real Cost of Airfare? You May Be Paying Too Much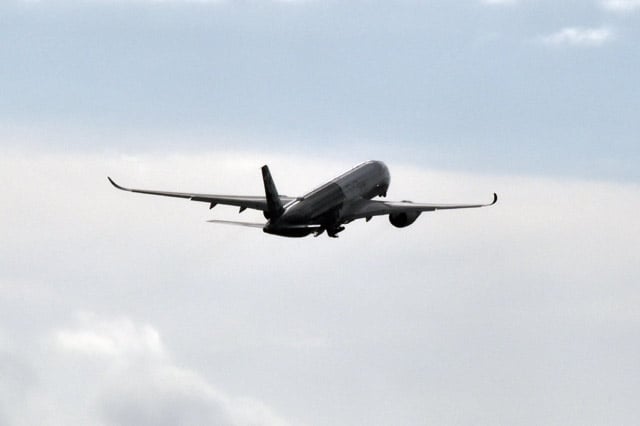 Whether you travel frequently for business or you're just looking to ditch winter weather in favor of a warmer climate for a quick getaway, there's no question that plane tickets are a significant part of travel costs.
But a study released February 23 by air travel website Hopper, shows that customers incorrectly estimate the cost of flights by about 50%. It can go both ways: The study of about 7,000 U.S. consumers found that people over- and underestimate costs of flights, often depending upon the type of trip and destination.
That uncertainty can lead to unwise purchases, Hopper suggests, because of the "broad uncertainty" about what a fair value is for certain tickets. A typical consumer's round-trip fare estimates can be off by about $200, or almost 50% above or below the actual ticket price. Even when using price comparing sites to search for tickets, that can make it difficult to make sure you're getting the most value.
In the study, the website surveyed 7,214 people from the Northeast, South, Midwest, and West about how much they would expect to pay for round-trip tickets to nine destinations, including New York, Las Vegas, Florida, the Caribbean, Mexico, Europe, and Asia.
The spread of estimates was large, as some people guessed prices that were $600 to $700 too low. While close to 6,000 of respondents guessed between $0 and $100 on some of the flights, more than 4,000 people guessed $200 to $300 too low on other destinations. The average size of error was about $200, which is about 50% of the cost of an average trip, according to Hopper.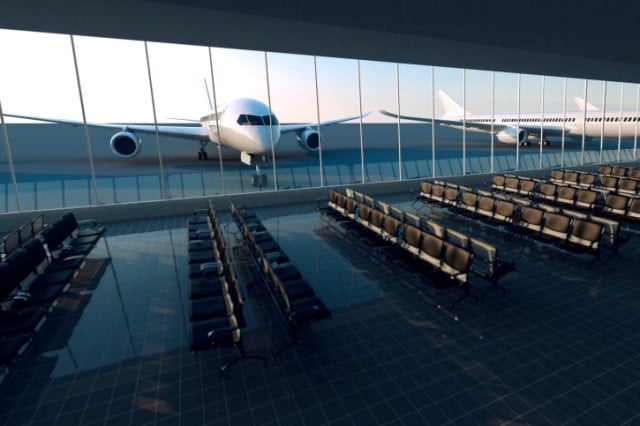 The destination of each flight had an impact on how accurate the estimates were: On average, the study found that flights to Mexico and the Caribbean were about 30% more expensive than people expected them to be. By contrast, flights to California and Hawaii were about 10% less than expectations.
In other research, Hopper found that the timeframe consumers use to search for the best deals often causes the price to increase by about 4.5%. Americans normally begin their ticket search about 39 days before their departure, and book 27 days before they leave. In that 12-day span, tickets often increase in price and can cost consumers an average of $10 to $15. A hint from the website: "Leisure markets" including Florida and Hawaii often have more stable pricing, and won't vary much as time goes on. Destinations such as Washington, D.C. and Chicago are considered "business markets" and will often have more variability, causing prices to jump the longer you wait.
Though Hopper would like you to use its site and app to do additional research, there are other options available to make sure you're getting a fair price. The Department of Transportation annually releases the average cost of traveling to major U.S. cities, with the ability to choose up to three destinations at a time within the country. In 2014, the average flight cost $396.37. Below are the costs for major destinations around the country. All cities with multiple airports were selected as the "Greater Area."
Destination
2014 Average Cost
U.S. Average
$396.37
Anchorage, Alaska
$497.42
Atlanta
$439.32
Boston
$381.44
Chicago
$395.19
Dallas/Fort Worth
$400.82
Denver
$338.00
Honolulu
$377.93
Los Angeles
$396.98
New York
$441.07
Philadelphia
$436.11
Seattle
$377.14
Washington
$394.18
Table by Nikelle Snader//Data from U.S. Department of Transportation
The estimated costs are important to look at, but it's also important to keep an eye on current trends and other information. Even the Department of Transportation reports changes in airfare based on whether the city is the origin or destination.
On top of the airfare itself and when you're booking your ticket, another price factor to consider is the fees that are now becoming a la carte as airlines work to keep a lower starting ticket price. Carry-on luggage and your first checked bag used to be free for virtually every airline, but now the number of pricing variations rival the number of airlines. Sites such as Kayak try to keep a comprehensive list of airline fees, but they warn consumers to double check each airline's policy in case of changes.
No matter where you're flying or when, the overt message is to do your research. (This will normally mean doing more than typing your destination and departure date into Google flights.) Check what the going rate is for your city, and search around to compare which airline will best accommodate your needs. If you plan to travel with two checked bags and your dog, you'll likely pay some extra fees no matter what. But for lighter travelers, once you know a fair base price, you should be able to find an airline that offers to cut out the extra bags.
Follow Nikelle on Twitter @Nikelle_CS
More from Business Cheat Sheet:
Want more great content like this? Sign up here to receive the best of Cheat Sheet delivered daily. No spam; just tailored content straight to your inbox.