Are You Preparing Enough for Retirement?
Just in case Main Street was feeling any better about their personal finances, a new report provides a dismal picture for future retirees around the world.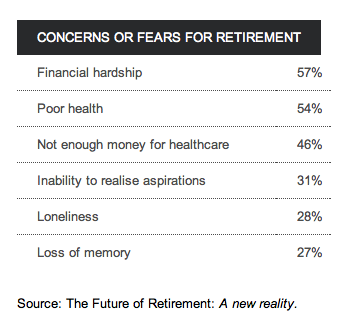 Saving for retirement is a global problem. On average, people expect retirement to last for 18 years, but only estimate their savings to last for ten years, according to the latest Future of Retirement report from HSBC, which is based on research from more than 15,000 people across 15 countries. The eight-year difference between retirement longevity and savings is especially concerning since health and other related costs typically rise in the second half of retirement.
Simon Williams, HSBC Group Head of Wealth Management, explains, "Many people are still not saving adequately for old age – and the shortfall has got worse. The economic downturn has affected the level of retirement savings for one in four people, storing up problems for the decades to come. Many of these people expect to rely on the state. This creates problems for governments. It will put an unsustainable strain on public healthcare, transport and housing provision."
People told HSBC that to continue a comfortable standard of living in their golden years, they would need 78 percent of their current income. However, this appears to be a pipe dream for many.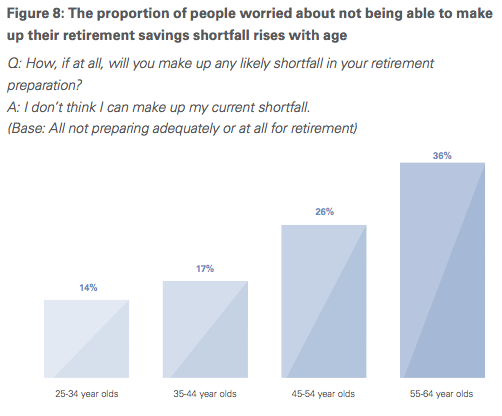 Forty-eight percent of those surveyed said they have never saved towards their retirement, with more non-savers coming from high-income countries. Over half admit they are not preparing adequately to achieve a comfortable retirement.
Playing catch-up does not appear to be an option.
The report explains, "It is concerning that a large number of those who are under-prepared don't think that they can make up their current retirement income shortfall. More than 1-in-6 of those who are under-preparing thought this, and not surprisingly this doubles to 36 percent of those approaching retirement, but even those aged under 35 thought that they could not make up their current retirement income shortfall, in spite of having over 30 years to go until they are likely to retire."
Sadly, more than 30 percent of respondents expect to rely on the state for their main source of retirement income. Obviously, this is a dangerous strategy given the condition of governments and demographics around the world.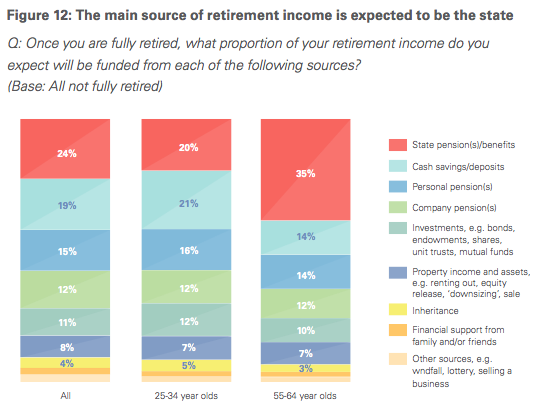 By 2050, the number of people over the age of 60 will match those under the age of 15, with retirees accounting for about 1-in-5 people on the planet, according to the United Nations. Although there are currently four people of working age for every person over 65, it is estimated to drop to only two people of working age by 2060.
There are many challenges facing people trying to save for retirement. Eighty-four percent of people said their ability to save for retirement was significantly impacted by a life event. The most popular life event hindering savers was buying a home, with 36 percent naming the transaction as the top obstacle. It was followed by becoming unemployed (26 percent), the current economic downturn (26 percent), paying for a children's education (24 percent), and getting into debt or financial difficulty (22 percent).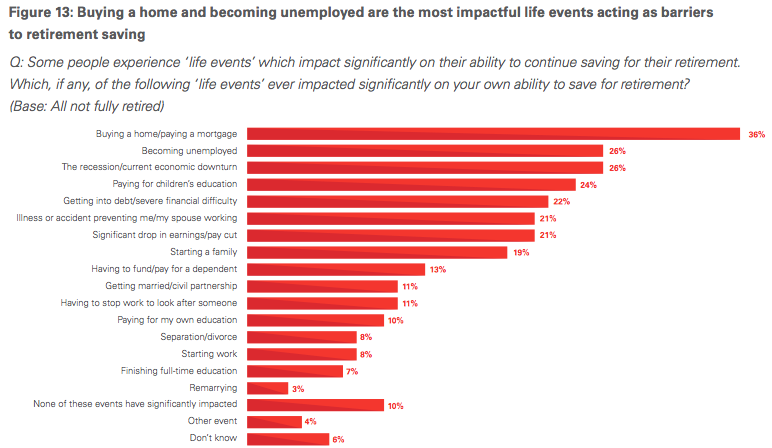 On average, HSBC finds that life events affected people's levels of retirement saving for 4 years, following their most impactful life event. Furthermore, younger people were more likely to suffer from unforeseen life events, with 25-34 year olds being around three times more likely to borrow money to help fill in budget gaps, compared to those over the age of 65.
Against the backdrop of record low interest rates courtesy of central banks around the globe, and equity markets that are still trying to recapture previous highs made before the financial crisis, many people would rather save for short-term goals than retirement.
Over half expect their income to decline in retirement, but not in proportion to outgoings.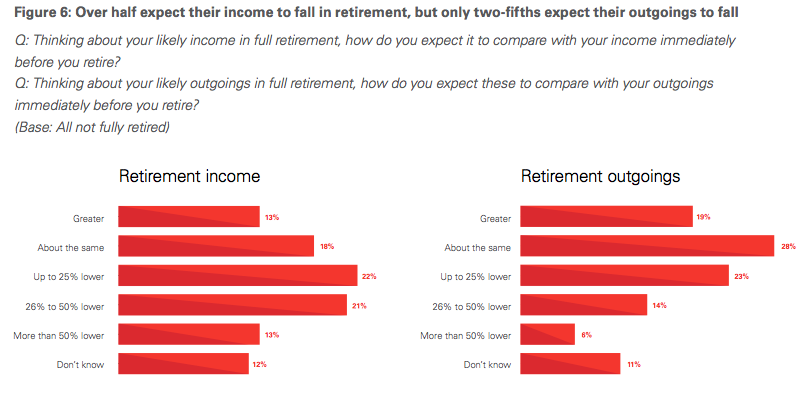 The report explains, "When asked if for a year they could only afford to save for one option, 43 percent of respondents said they would be more likely to prioritise saving for a holiday over saving for retirement. There is a distinct difference in savings priorities around the world: those in Western economies like the UK, Australia, and Mexico appear to favour short-term savings goals like holidays, whereas those in Asian economies like India, Hong Kong, Singapore, and Malaysia appear more orientated towards long-term goals such as retirement."
Don't Miss: Gas Prices: The Latest Blow to Consumers