ARM Holdings Announces Dividend and 4 Chip and Big Data Stocks on the Move
Broadcom Corp. (NASDAQ:BRCM): Current Price: $33.89
Broadcom has started to sample what it calls the industry's smallest LTE-Advanced modem which is designed to link smartphones and tablets to the next generation of cellular networks beginning in early 2014. The BCM21892 modem is based on a 28-nanometer silicon process, the current target for chipmakers and device manufacturers to keep device innards compact and to reduce power consumption.

Rambus Inc. (NASDAQ:RMBS): Current Price: $5.50
Rambus has faced a tough week as its rating has dropped from a D to an F on the overall strong sell scale.
Are these stocks a buy or sell? Let us help you decide. Check out our Stock Picker Newsletter now.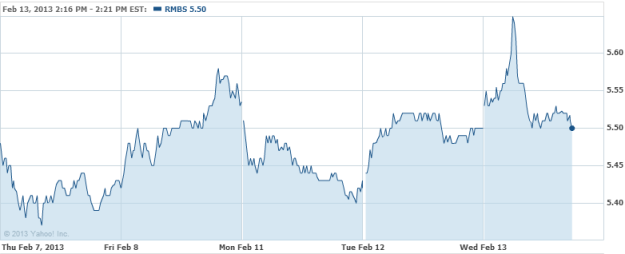 ARM Holdings plc (NASDAQ:ARMH): Current Price: $43.35
The company declared a semiannual dividend on Tuesday, February 12th, and stockholders of record on Friday, April 19th are to be given a dividend of $0.13 per share on Tuesday, May 28th, a yield of 0.62 percent. The ex-dividend date is Wednesday, April 17th.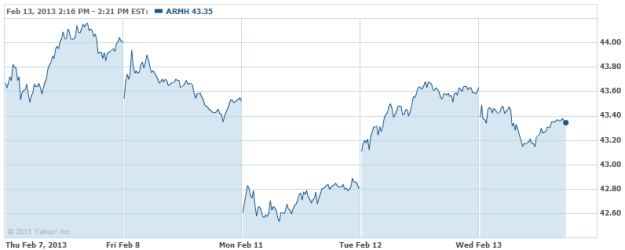 Rackspace Hosting, Inc. (NYSE:RAX): Current Price: $60.83
On Rackspace's Q4 earnings conference call, Napier noted that Staples has been using Open Cloud to deploy its Cloud Database and Cloud Block Storage. "We are getting pilot projects with enterprise customers and these projects come before revenue," stated Napier after Rackspace's Q4 earnings report.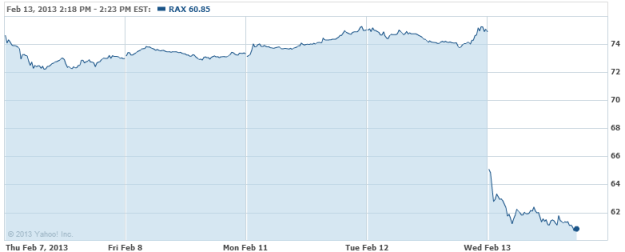 EMC Corporation (NYSE:EMC): Current Price: $24.17
Today, the company announced significant enhancements to the EMC Velocity Solution Provider reseller program, making EMC's industry-leading cloud computing and Big Data technologies and solutions available to more customers in the growing mid-market segment. The company continues emphasis on ensuring that Velocity resellers are exceptionally well prepared to sell and/or service EMC products and solutions and customers can be confident they are working with the industry's most competent solution providers to support their business requirements.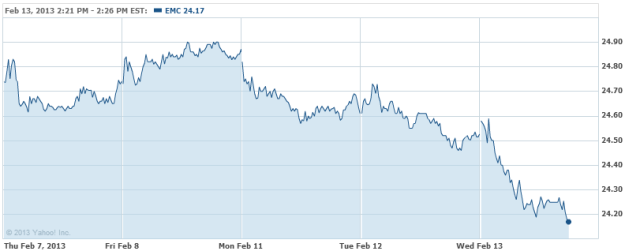 Don't Miss: Did GE Just Make Comcast an Entertainment Powerhouse?