Aruba Networks Falls On Adjusted Profit and 2 Other Hot Stocks To Watch
Aruba Networks (NASDAQ:ARUN): Current price $17.21
Aruba Networks shares plunged before the opening bell on Tuesday, on word that the firm almost cut its third-quarter adjusted profit expectations by half, and lowered its outlook for revenue as well, only one week before it posts earnings. Shares were halted momentarily after falling by double digits. President and Chief Executive Dominic Orr blamed a delay in orders from customers as the new projections were divulged, saying that, "We attribute this weakness primarily to a challenging economic environment worldwide."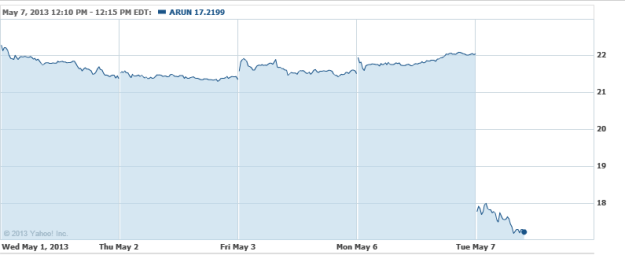 The Hertz Corporation (NYSE:HTZ): Current price $24.70
On Tuesday, Hertz said that it will relocate its worldwide headquarters to Estero, Florida, from Park Ridge, New Jersey. The firm made the decision after its recent purchase of the Dollar Thrifty Automotive Group, which was finalized on November 19.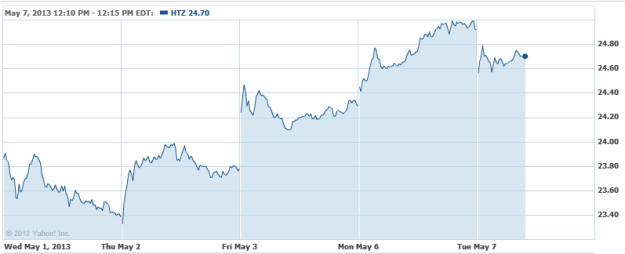 Citigroup (NYSE:C): Current price $47.88
Citigroup Private Bank has announced the selection of Steven Wieting as Global Chief Strategist, with responsibility for formulating investment views and strategies for the firm and its clients worldwide. Presently, Wieting serves as Managing Director and United States Economist in Citi Research, and is respected for his views, including his work on demographic and policy challenges with a concentration on the implications for long-term asset market performance. Wieting will report to the Global Head of Investments at Citi Private Bank Eduardo Martinez Campos, and will remain based in New York.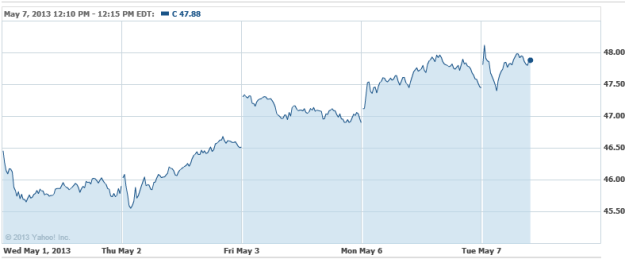 Don't Miss: Can LG Speed Up the New iPad Mini's Timeline?