AT&T Extends Network Connectivity to SWIFT and 2 Other Dow Movers to Watch
AT&T Inc. (NYSE:T): Current price $34.47
AT&T on Monday announced it extended its network connectivity solutions to the SWIFT community in the Middle East. Already, the giant telecom's IP virtual private network services connect a number of SWIFT's global customers to its secure financial messaging services in other regions globally. AT&T is a preferred network supplier to SWIFT, and has competitively provided IP virtual private network services to SWIFT's worldwide customers, such as top financial institutions, since 2002. Since that time, several of the world's largest financial institutions have reached agreements with AT&T for IP VPN services spanning more than 1,000 locations around the world.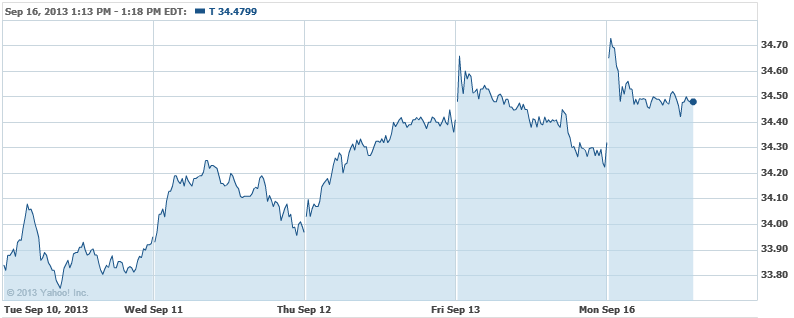 JPMorgan Chase & Co. (NYSE:JPM): Current price $53.35
JPMorgan declared a $395 per share payout for its fixed-to-floating rate non-cumulative series I preferred stock, to be dispensed October 30 to holders of record as of September 30. On November 1, holders of the bank's fixed-to-floating rate non-cumulative series Q preferred stock will receive $257.50 per share if they are holding the stock as of October 2. JPMorgan conducts a common stock disbursement on a regular basis, and those holding that security most recently received a distribution of 38 cents per share that was paid at the end of July.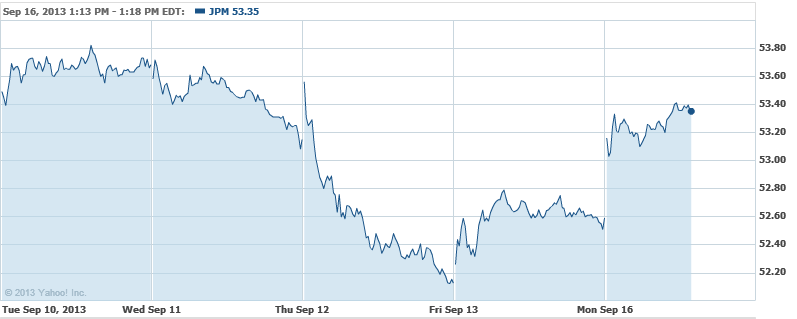 Boeing Co. (NYSE:BA): Current price $115.50
On Sunday, Norwegian Air Shuttle found a third difficulty with one of its two 787 Dreamliners. A plane scheduled to fly from New York to Oslo, Norway, was delayed, and 70 of the 250 passengers had to spend another night in New York due to a hydraulic pump determined unable to handle the full weight of 250 ticketed customers. The flight then made its way to Oslo, according to The Wall Street Journal, and the passengers left behind received food vouchers and 600 euros as compensation. Norwegian Air Shuttle has taken delivery of two 787s thus far out of a total order for eight, and this marks the third time one of its scheduled flights has been cancelled or delayed.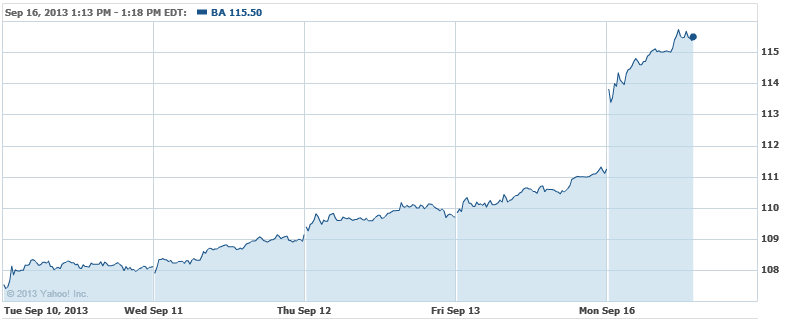 Don't Miss: IDC Report Puts the Pressure on Microsoft.