AT&T Follows Verizon's Lead in Data Collection Transparency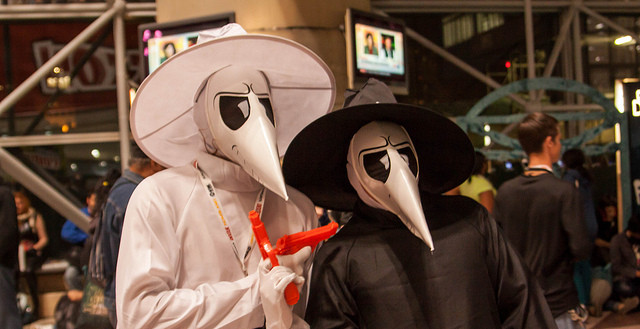 AT&T (NYSE:T) has decided to join rival Verizon Wireless (NYSE:VZ) in disclosing details of government requests for customer data beginning in 2014, Reuters reports.
The decision by AT&T and Verizon comes as investors for both companies have called for details regarding the extent of controversial spying operations in the wake of National Security Agency, or NSA, leaks from Edward Snowden. After Verizon announced its intent to reveal detailed information this past Thursday amid mounting pressure from activist investors, including Boston's Trillium Asset Management and the New York State Common Retirement Fund, AT&T followed suit on Friday.
"Like Verizon recently announced, we intend to publish a semi-annual online report that will provide information on the number of law enforcement requests for customer information that our company receives in the countries in which we do business," AT&T said in a statement. Of course, there have so far been some restrictions on the extent to which these companies are able to detail the government data requests.
The decision comes as NSA spying allegations continue to have a ripple effect through a variety of technology sectors and government agencies. Google (NASDAQ:GOOG) and Yahoo (NASDAQ:YHOO) are just two of the many tech companies that have pushed for increased transparency in recent weeks, while a government task force was formed specifically for the purpose of discovering ways in which to curtail NSA power. The task force has just recently relayed some of its early recommendations to President Obama before he travels to Hawaii with his family for the holidays.
However, the decision by AT&T and Verizon to release information on data collection is notable because telephone companies have thus far been less outspoken about the situation than its Silicon Valley counterparts. Come 2014, AT&T explained that it would disclose the total amount of requests made in 2013 for criminal cases, how many customers were affected, and the details of legal demands by government agencies.
More From Wall St. Cheat Sheet: