AT&T Honored For Hispanic Hiring and 2 More Dow Movers to Watch
AT&T (NYSE:T): Current price $37.96
The telecommunications giant was recently recognized by the Hispanic Association on Corporate Responsibility in its 2012Corporate Inclusion Indexsurvey, in whichAT&T topped the list of 55 participating Fortune 100 companies and HACR corporate members with a 95 rating, which was the highest received in 2011 and in 2012. This marks the second consecutive year that AT&T got a stellar rating in the areas of workforce, procurement, philanthropy and governance. In 2012′s HACR CII report, the firm was one of two to obtain a 95 rating score, representing the highest rating for all telecommunication companies.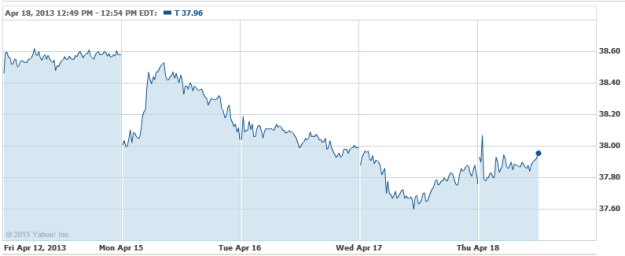 American Express Company(NYSE:AXP): Current price $65.16
On Thursdaymorning,Credit Suisse(NYSE:CS) elevated itsearnings estimateson American Express through 2015, while costs stay under control at the company. However, calculated upon the $61 price target, the research firm reiterated its Underperform. Shares of AXP were higher following strong earnings Wednesday night, picking up a bit more than 2 percent by midday Thursday.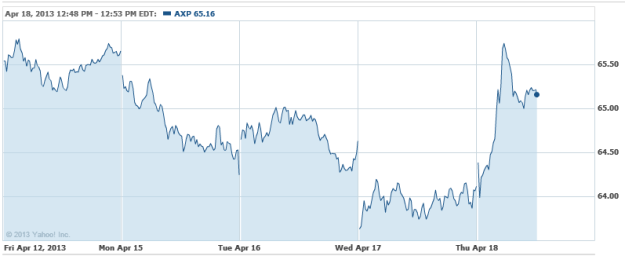 Exxon Mobil Corporation (NYSE:XOM): Current price $86.76
Exxon Mobil has surrendered its number-one spot as the biggest publicly-traded firm to the Chinese bank ICBC, which will now occupy the top spot for the first time, according to Forbes magazine. Meanwhile, Exxon is now at the number-five rank, behindChina Construction Bank, JPMorgan Chase (NYSE:JPM), General Electric (NYSE:GE), and of course ICBC. However, there is a bright spot:The oil and gas major was the worlds most profitable firm for the second year in a row, the magazine also said.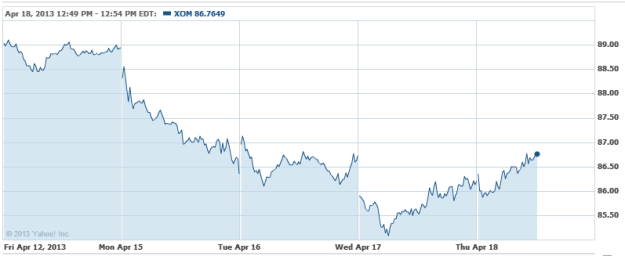 Investing Insights: Is Alcatel-Lucent a Dangerous Investment?