AT&T Is Looking at Vodafone, GE to Spin Off Store Credit Card Business: Morning Buzzers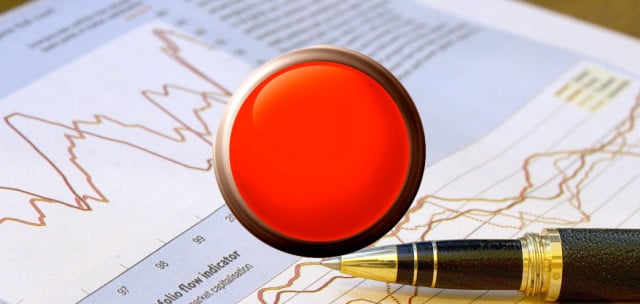 U.S. stock futures rose Friday morning as investors waited on MNI Chicago Report to release its business barometer, which is viewed as being indicative of business activity across the country. Separate data on consumer spending are expected to show consumers spent more in the month of July.
Futures at 8:30 a.m.: DJIA: +0.03%, S&P 500: +0.14%, NASDAQ: +0.18%.
Here's your cheat sheet to what's buzzing Friday morning.
AT&T (NYSE:T) is reportedly interested in buying whatever assets remain of Vodafone (NASDAQ:VOD) after the British wireless carrier sells its 45 percent stake in Verizon Wireless to Verizon Communications (NYSE:VZ), Bloomberg reports. AT&T has been interested in buying assets in Europe for some time. People familiar with the matter who spoke to Bloomberg said that AT&T is only interested in buying wireless assets and would not pursue the deal if Vodafone chooses to expand into cable or fixed-line businesses.
General Electric (NYSE:GE) is planning to spin off its store credit card business in a move that follows the conglomerate's plan to scale back its financial arm in order to focus on manufacturing, according to The Wall Street Journal. GE provides store credit cards to 55 million Americans and brought in $2.2 billion last year. People familiar with the matter who spoke to the Journal said that the company is preparing an IPO of the business, as a straightforward purchase would likely face too many regulatory hurdles.
Salesforce.com Inc. (NYSE:CRM), a maker of customer management software, reported earnings and gave full-year guidance Thursday, both of which topped analyst expectations. The company made a profit of $76.6 million, up from a loss of $9.8 million a year ago. Revenue for the period ending in October is expected to be between $1.05 billion and $1.06 billion, with a profit of 8 cents or 9 cents per share. "We're having an outstanding year of growth," CEO Marc Benioff told analysts on an earnings call.
JPMorgan Chase (NYSE:JPM) began a program called "Sons and Daughters" to help monitor its hiring practices in China, but apparently that move didn't do much to stop the company from hiring family members of potential clients in return for business deals, according The New York Times. The program began in 2006 as friends and family of China's elite swarmed the company looking for jobs. The Times report says the very existence of such a program shows how widespread the practice of hiring people from influential families was at JPMorgan.
Follow Jacqueline on Twitter @Jacqui_WSCS