AT&T Lists 15 Digital Life Launch Markets and 2 Other Hot Stocks to Watch
AT&T (NYSE:T): Current price $36.97
AT&T Digital Life has been made available on Friday for the first time in 15 markets. The product is advertised to afford "customers security, convenience, and peace of mind, in a customizable and easy-to-use experience from smartphones, tablets or PCs." The company has listed the first commercial launch markets for Digital Life in Atlanta, Austin, Texas, Boulder, Colo., Chicago, Dallas, Denver, Houston, Los Angeles, Miami, Philadelphia, Riverside, Calif., San Francisco, Seattle, St. Louis and select areas of the New York and New Jersey metropolitan area. By the end of the year, AT&T intends to debut Digital Life in as many as 50 markets.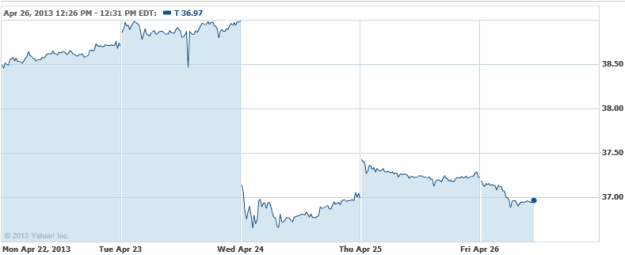 General Electric Company (NYSE:GE): Current price $22.07
General Electric's GE Lighting and Trane, a brand of Ingersoll Rand, have been working jointly  to develop a world class facility that enables building owners to employ advanced and centralized facilities through which to control energy costs in commercial buildings. Now, building owners and managers may control costs for heating, ventilation and air conditioning and lighting by the use of this facility. GE Lighting has joined its LightSweep Modular Lighting Control Solution into Trane Tracer's centralized building automation system, to equip users with this advanced cost-control device. LightSweep solution contains panels, field devices and software, and a number of its energy-saving features are simple switching, and the ability to use toggle-switch timers for a schedule for indoor and outdoor lighting systems.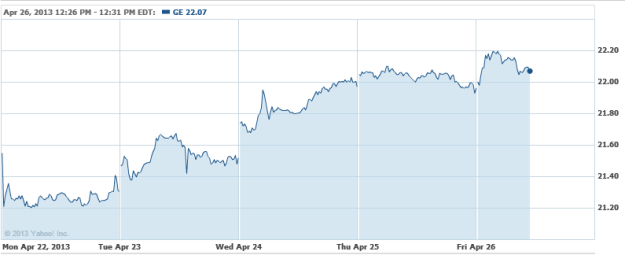 BlackBerry (NASDAQ:BBRY): Current price $14.70
On Friday, the international law firm Clifford Chance and BlackBerry reported that Clifford Chance will introduce 1,600 BlackBerry 10 smartphones equipped with BlackBerry's recently debuted Enterprise Mobility Management solution, BlackBerry Enterprise Service 10. The law firm is a long-standing BlackBerry customer, with BlackBerry smartphones being at the center of its enterprise mobility strategy for more than a decae. The firm's new investment in BlackBerry 10 will see 1,600 United Kingdom employees being issued the BlackBerry Z10 (all touch) and BlackBerry Q10 (touch with physical keyboard) smartphones, starting early in the summer.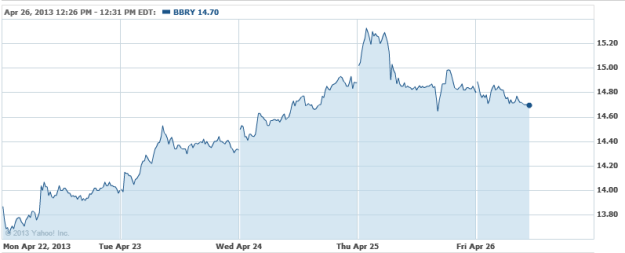 Don't Miss: David Einhorn's Vodafone Call is Getting Louder.