AT&T Said to Be Prepping a Vodafone Takeover and 2 More Heavily Traded Stocks to Follow
AT&T Inc. (NYSE:T): Current price $36.21
Knowledgeable persons say that AT&T executives are internally taking steps toward a potential takeover of Vodafone Group Plc in 2014, planning a strategy for a complex transaction with Europe's number one mobile carrier. The parties have not gotten into formal negotiations, but AT&T is centering upon which Vodafone assets it would keep after a purchase and who could buy others, according to the sources, who also said that AT&T is creating a strategy for Vodafone's operations in Europe in which mobile broadband adoption has lagged behind that of the United States.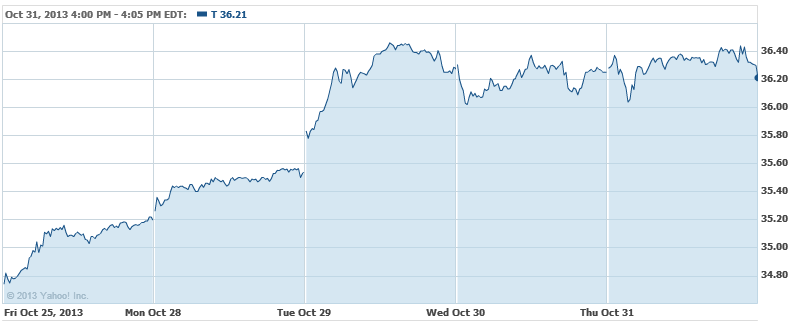 Bank of America Corp. (NYSE:BAC): Current price $
Bank of America is among a group of lenders against which Fannie Mae filed charges Thursday, claiming that they manipulated the Libor. Citigroup Inc. (NYSE:C), JPMorgan Chase & Co. (NYSE:JPM), and Bank of America are the domestic banks involved in the current action. The lawsuit also names four Eurpoean banks that have resolved previous Libor-related charges: Barclays, UBS AG, Royal Bank of Scotland Group PLC, and the Dutch bank Rabobank.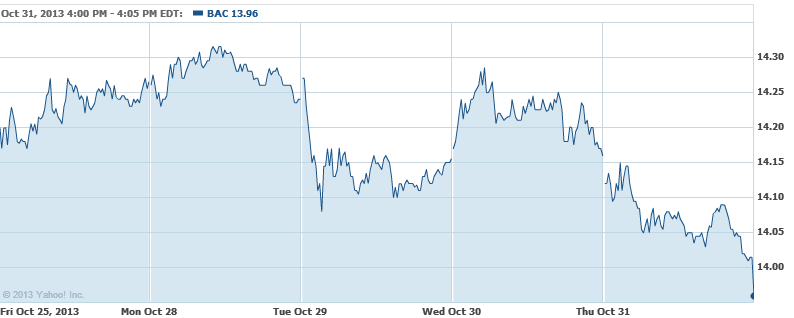 Teva Pharmaceutical Industries Ltd. (NYSE:TEVA): Current price $37.12
During an internal investigation that began in 2012, Teva said it detected suspect business practices in eastern Europe and in Russia. Matters in these countries were found that could have implications under the Foreign Corrupt Practices Act, and have been disclosed to American authorities, according to the company's Thursday filing with the Securities and Exchange Commission. Teva said that the practices might also violate local statutes. The inquiry, which is being run by independent counsel, began in 2012 after the firm received requests from the Justice Department for documents linked with a bribery investigation in Latin America.
Don't Miss: Amazon to IBM: No CIA Contract for You!