Audi's Strong Sales Belie a Dip in Innovation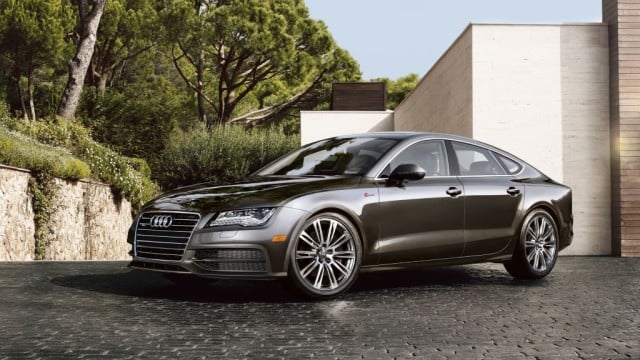 Volkswagen AG's (VLKAY.PK) "profit engine" may be running low on fuel, as a Reuters report indicates that while Audi's sales remain strong and record setting, the German luxury line is faltering in terms of technological advancement, as its domestic counterparts have made great strides in powertrain development, among other things.
Audi's research and development spending in 2012 came in at roughly three-quarters of that spent by BMW, and an even smaller fraction of Mercedes-Benz parent company Daimler's R&D expenditures. For a company with a slogan of "Vorsprung durch Technik" — advancement through technology — since the 1970s, taking a backseat in R&D especially simply will not do.
"I've grown tired of that single-frame grille," Stefan Reimann, a public relations manager, told Reuters while looking at the front of the new Audi A3 compact at a Berlin showroom. He added that "BMW and Mercedes seem to be so much more progressive now. It's about time for Audi to live up to their promise."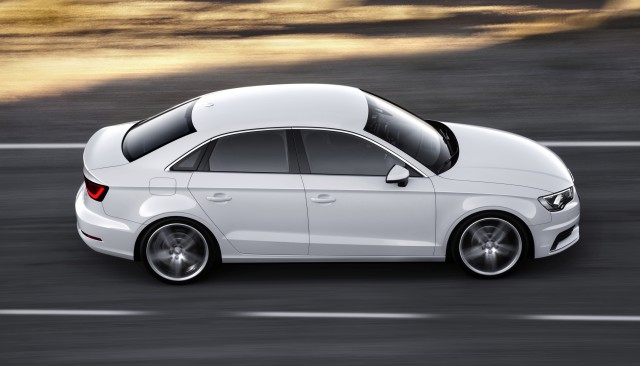 BMW has recently launched its "i" line of electric and hybrid electric vehicles: The i3 is a sensible, urban-oriented compact EV that delivers about 80 miles per charge, while the i8 is a performance-driven hybrid. Over in Stuttgart, Mercedes has put a hefty amount of attention on its new CLA and GLA compact models, both of which have received glowing feedback, as well as new powertrain options for others, such as a plug-in variant of its flagship S-Class sedan.
As for Audi, there's a noticeable lack of competition in its stable for cars like the i3 or i8, or, as Reuters notes, Daimler's investment in hydrogen fuel cells and self-driving cars. While Audi was playing with an electric variation of its R8 sports car as well as its A1 subcompact, both projects were put to the side as priorities pulled the resources elsewhere.
"Audi lacks a vision of the future as well as core competence on technology," said Arndt Ellinghorst, the London-based head of automotive research at ISI, to Reuters. "They have little to offer nowadays in terms of a clear corporate message and mainly live off their past success."
Reuters reports that projections are calling for a loss of Audi's momentum, as ISI asserts that the automaker may be outsold once more by Mercedes next year following three years in the industry's No. 2slot. Neither will overtake BMW's global sales by 2020, ISI says.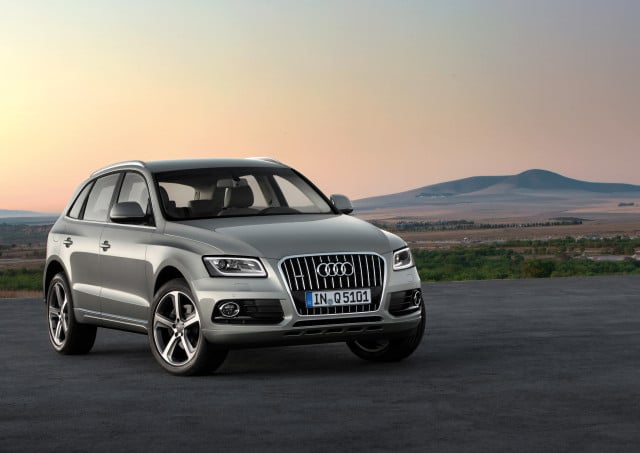 Audi still spent 16 percent more on its R&D budget, to 2.9 billion euros last year, from 2010, but it hardly compared to BMW's 43 percent surge to 4 billion euros, company data reveal. Daimler put up a 14 percent gain to 5.6 billion euros.
While Audi denies that its technological edge is dulling, executives with the firm tell a different story. A source said to Reuters that Audi's latest R&D chief, Ulrich Hackenberg, apparently pulled a concept car from September's Frankfurt car show unexpectedly and ordered engineers to install an alternative hybrid powertrain.
Analysts believe that a certain degree of brain drain is at play, as well, after Audi's CEO, R&D chief, and top designer all left to take up positions at the VW brand in 2007. Audi's head of engine development soon followed, taking up a residency at Porsche.
The source added that Audi is planning to bring some fresh design and create a more distinctive face for high-end models and sportier vehicles, increase its lightweight construction, and fill in any holes in its SUV menu, while expanding to 60 models from 46, Reuters reports.
Don't Miss: Volvo's V60 Polestar Isn't Your Parents' Grocery Getter.