August Retail Sales: A Tale of Two Consumers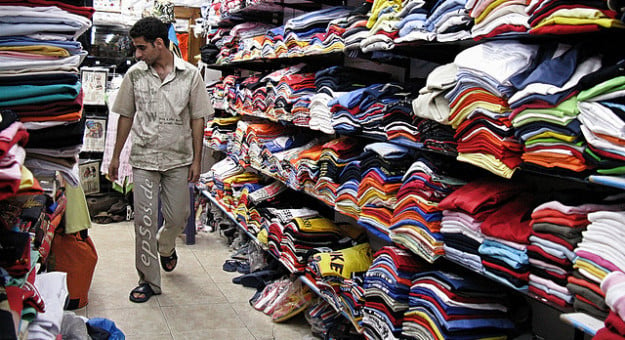 While retail sales have increased for four consecutive months, consumer spending figures have not been strong. The still stubbornly high unemployment rate, stagnant wages, and higher payroll taxes have kept consumers cautious, keeping purchases to their immediate needs.
When the Department of Commerce announced earlier this month that July retail sales increased just a meager 0.2 percent, economists saw that growth as a sign that consumers had spent cautiously that month and that the economy has remained relatively weak after a tough spring. That weakness was reflected in the quarterly results of many larger retailers, including Wal-Mart (NYSE:WMT), and in gross domestic product, which advanced just 1.7 percent in the second quarter with retail sales growing at a 1.8 percent annualized rate after increasing at a 2.3 percent pace in the first three months of the year.
Yet, economists are predicting the Commerce Department's report on personal incomes and outlays, or spending, to show that personal incomes rose in the month of July — an indication that retail sales in the month of August will expand at a greater pace than they did in the previous month.
Rising home values and increasing stock market returns have given homeowners more equity in recent months, and combined with the modest gains made by the labor market, put them in a better position to increase their outlays. Even last month, the government's "core" spending index — which excludes cars, gasoline and building materials — rose 0.5 percent, its largest gain in seven months.
From data released by government agencies and data released by retailers such as Wal-Mart, whose second quarter showed customers were curbing their spending, a concerning picture of the economy emerged. Even as consumer spending is seemingly fueling the economic recovery, lower-income households are being left behind.
Essentially, there are two consumers in America. "You're seeing a bit of a split economy where that lower income consumer has been under a lot of pressure but the higher end is doing OK," Telsey Advisory Group senior research director Joe Feldman told CNBC. "There is capacity to spend, but it's the high end that's getting that lending to spend. It's really the lower end where you're seeing a lot of pressure."
But consumer spending, which accounts for approximately 70 percent of the United States GDP, is now more important than ever. Due to the fact that government and business spending have remained weak, the economy is depending even more on household spending to fuel growth.
Economists have predicted that consumer spending will pick up in the last six months of 2013. In general, weekly snapshots of the retail sector have shown sales to be trending upward — even though last week, both on a monthly and yearly basis, the ICSC-Goldman Sachs Index and the Johnson Redbook Index showed either contraction or weaker growth than in the previous week. For the week ended August 24, the ICSC-Goldman Sachs Index and the Johnson Redbook Index diverged slightly.
ICSC-Goldman's same-store sales index was soft, but expanded significantly from the previous week. Same-store sales at chains edged up 0.2 percent, week over week, after contracting 1.9 percent in the previous week. In general, the weekly growth rate has been volatile in recent readings, but the year-over-year rate has been trending down for the past two weeks. Following last week's 2.2 percent expansion, the index grew at a slightly slower rate of 1.9 percent.
"Overall, most retail segments were sluggish this past week as the summer lull kicked in," ICSC Chief Economist Michael Niemira said in the press release. "Despite the fact the week was slow for the industry overall there were some exceptions as sales rose for grocery, electronic and books and jewelry retailers. Hopefully, an uptick in back-to-school and fall apparel demand in the last week of the fiscal month will kick up the sales pace for the month," Niemira added.
In comparison, the Johnson Redbook Index showed strong sales on a year-over-year basis, and this reading suggested the government's retail sales report will show strength in its core index. The 3.8 percent rate of growth recorded for the past week compares with the previous reading of 3.4 percent. In addition, Redbook's August-to-July comparison grew 0.3 percent after expanding 0.2 percent the week before.
Follow Meghan on Twitter @MFoley_WSCS
Don't Miss: Together, BATS and Direct Edge Look to Take On NYSE.