Auto Loans and Student Debt Bubble Fuel Consumer Borrowing
Thanks to consumers willing to take on student debt and auto loans, consumer borrowing in the United States increased in December for the fifth consecutive month.
Overall, consumer credit ex-mortgage amounts rose $14.6 billion in the final month of 2012 to reach almost $2.8 trillion, according to the Federal Reserve. In comparison, the median forecast of 30 economists surveyed by Bloomberg expected only a $14 billion increase in December. Revolving credit, which includes credit cards, declined by $3.63 billion, the biggest drop since July 2012, but it was easily offset by the surge in non-revolving debt.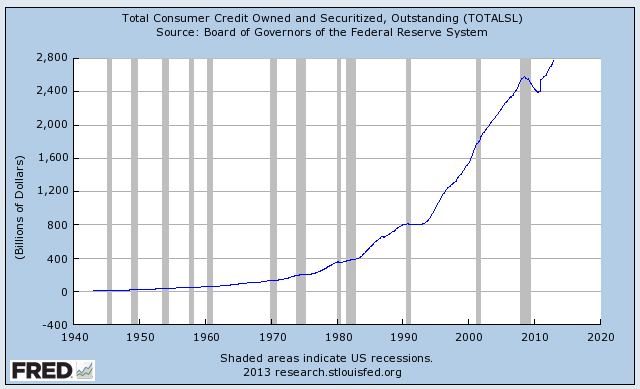 Financing for major items such as college tuition and auto purchases jumped $18.2 billion in December, the biggest gain in 11 years. Lending by the federal government, primarily for education loans, increased by $5.5 billion.
The results echo recent reports about auto loans and the student loan bubble…
General Motors (NYSE:GM), America's largest car manufacturer, reported a 16 percent year-over-year increase in sales to 194,699 units in January. The gain was led by a 47 percent increase in Cadillac brand sales, its best in 23 years. Car sales increased 12 percent, truck sales increased 13 percent, crossover sales increased 27 percent, and full-size pickup sales increased 32 percent.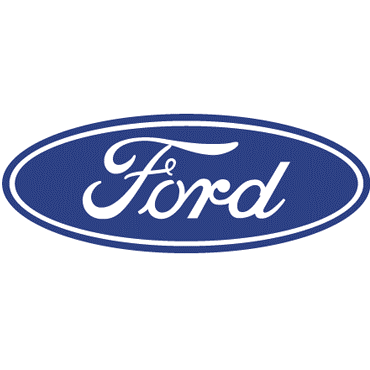 Sales of the all-new Ford (NYSE:F) Fusion increased 65 percent year over year to 22,399, a new record for the vehicle. The Escape also had its best-ever sales, growing 16 percent to 19,939. The Explorer had its best January since 2005, with sales climbing 46 percent to 14,544 units. Most notably, sales of the F-Series climbed 22 percent to 46,841, its 18th consecutive month of sales increases.

While the student debt bubble has yet to pop like housing, more cracks are appearing…
FICO (NYSE:FICO), a company that provides analytics including credit scores, recently conducted a study to examine changes in student loans since 2005. To little surprise, the results were quite sobering. The sky-rocketing costs of college have been outpacing inflation for years. As a result, more consumers are taking out student loans to pay for their education. FICO finds that approximately 12 million Americans had two or more open student loans on their credit report in 2005. In 2012, this figure more than doubled to 26 million Americans.
Adding insult to injury, consumers also have a greater amount of student loan debt today. In 2005, consumers in the United States with at least one open student loan on record had an average student debt load of $17,233. However, this debt load increased 58 percent to $27,253 last year.
The economic slowdown and weak employment market is taking a toll on the ability to repay loans. Between October 2010 and October 2012, 25.1 percent of student loans were 90 days past due or worse in the account management category, which evaluates the pool of student loans that were opened prior to the observation date. In comparison, only 17 percent of student loans were at least 90 days past due between October 2005 and October 2007.
With all that being said, here's how the 3 major stock indices have traded in 2013:

Don't Miss: Are Facebook Users Becoming Less Interested?