Autos Drive Sirius Gains, Bank of America Escapes the Gavel, and 3 Other Hot Stocks
Sirius XM (NASDAQ:SIRI): Despite a significant revenue miss ($897 million, missed by $12.85 million), new subscriptions grew 9 percent year-over-year, as growing penetration in the auto market helped spur first-time listeners. Earnings of $0.02 fell in-line with estimates. The company now sports 24.4 million subscribers, and subscriber acquisition costs per gross addition declined as well. Guidance for 2013 stands at a total of 1.4 million net subscriber adds, and revenue of over $3.7 billion.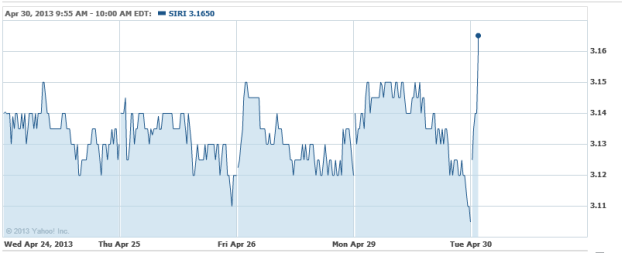 Bank of America (NYSE:BAC): MBIA (NYSE:MBI) failed to win a pre-trial ruling on Monday, against Bank of America's Countrywide Financial unit, over a case involving loan repurchases. The company claimed that the lender breached its obligations to buy back loans, but New York State Supreme Court Justice Eileen Bransten rejected MBIA's arguments. Neither party had immediate comments.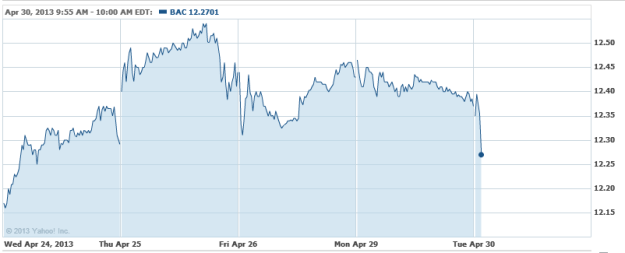 Valero Energy (NYSE:VLO): Valero handily beat estimates in its first quarter estimates, with earnings per share of $1.18, which beat by $0.18. Revenue of $33.47 billion beat projections by $3.06 billion. The $700 million increase in operating income was primarily due to higher refining through put margins in each of Valero's operating regions, with the exception of the U.S. west coast, largely attributed to the higher margins for diesel and jet fuel and wider discounts on crude oil and feedstocks.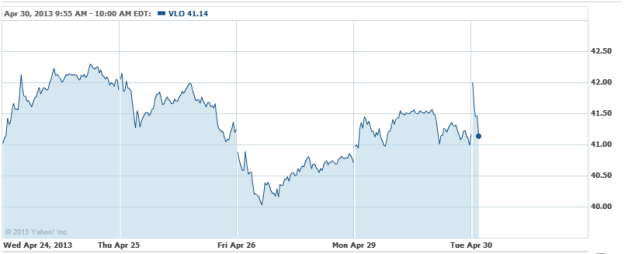 UBS (NYSE:UBS): Net income of 988 million francs, in addition to being up 92 percent year-over-year, trounced projections by 576 million francs. Pretax return on equity numbers were equally impressive, with rates of 49.5 percent over 17  year-over-year. Revenue of 2.79 billion francs was also up a healthy 21 percent. Note: CHF1.00 = $1.06.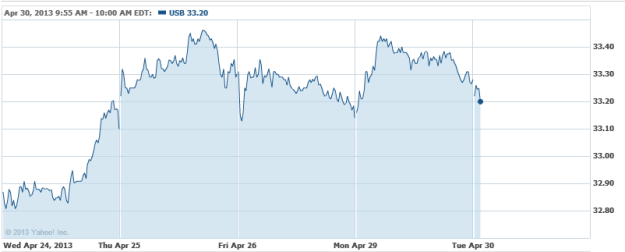 Diageo (NYSE:DEO): A bid for a 26 percent stake in United Spirits has fallen through, according to sources familiar with the situation. Diageo had made the offer for 38 million shares of United on April 10, as a part of a $2 billion deal that the companies reached in November in its efforts to buy up to 53.4 percent in the Indian company.

Don't Miss: Ford Revs Up Car-Making With This Company.