Back-to-School Shopping Gives Retail a Shot in the Arm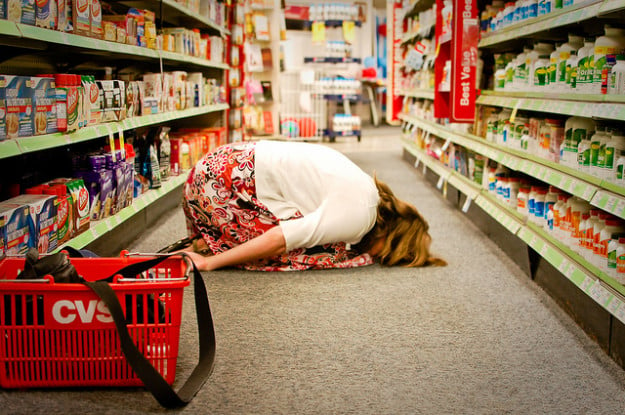 Equities have surged to record highs — the S&P 500 recently broke 1,700 for the first time — corporate profits have exploded in the post-crisis era, and, for the moment, the federal deficit is shrinking. At a glance, all this points to the type of economic movement that means brighter days are ahead.
But headline unemployment remains elevated at 7.4 percent. As of July, about 36.5 percent of unemployed Americans had been without a job for 27 weeks or more, and this information — along with the higher taxes, implemented by lawmakers in Washington to help lower the government's budget deficit — have hurt consumer confidence and therefore consumer spending. In turn, this has made for lackluster growth in gross domestic product, which advanced just 1.7 percent in the second quarter, as consumer spending makes up about 70 percent of GDP.
Consumer spending dropped to a 1.8 percent growth rate in the second quarter after rising at a 2.3 percent rate in the first quarter. In fact, consumer spending has remained relatively flat since May. Gallup's recent survey on self-reported consumer spending reflected that drop-off and the weekly readings of retail sales did, as well.
Participants in the Gallup survey reported spending an average of $89 per day in July, down marginally from $90 in June and May. Meanwhile, the International Council of Shopping Centers Goldman Sachs Retail Chain Store Sales Index and the Johnson Redbook Index have followed a roller coaster-like growth trajectory for the past several months.
Last week, the ICSC Goldman Sachs Retail Chain Store Sales Index posted a sizable week-over-week drop, attributed to the fact that "consumers appeared to be shopping for more staples and less discretionary items." Comparatively, in the past week, the index edged up 0.3 percent week over week after contracting 1.6 percent. Following the previous week's 2.2 percent gain, the index jumped 2.5 percent on a year-over-year basis. However, this marginal expansion in retail sales had little to do with any of the underlying factors that influence consumer sentiment or spending.
"The largest number of state tax holidays to promote back‐to‐school shopping kicked in late in the week and helped to lift weekly sales," ICSC chief economist Michael Niemira said in a press release. "In addition, gasoline prices moderated in the past week, helping to provide a little lift for the consumer's discretionary purchasing power."
Similarly, the Johnson Redbook Index reported solid strength in same-store retail sales for the week of August 3. The index rose 3.7 percent on a yearly basis compared with last week's lower 2.9 percent gain. In addition, Redbook's month-over-month comparison — in which figures for the first week of the month are compared with the average for the entire previous month —  exhibited a 1 percent gain after growing 0.8 percent the previous week.
Follow Meghan on Twitter @MFoley_WSCS
Don't Miss: The Minimum Wage Debate: Tripped Up on Small Business.