Bad News Obamacare: Americans Lack Insurance Understanding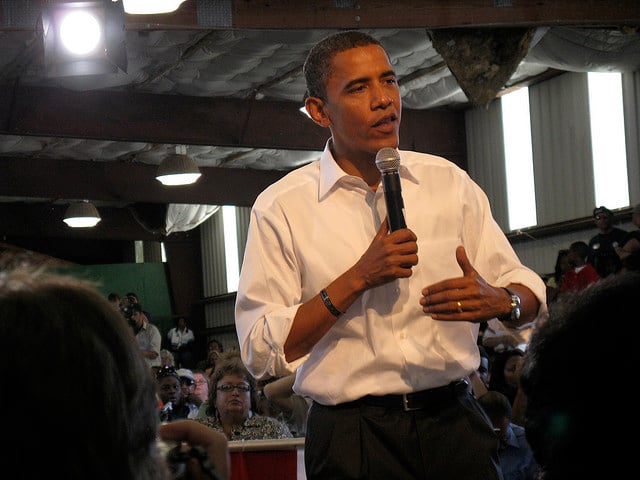 "I think the need for information is pretty apolitical," Lisa Zamosky, a WebMD health policy expert, told USA Today regarding the need for Americans to understand the particulars of the Affordable Care Act's insurance exchanges that will launch on October 1. "You can love it, you can hate it. It's the law. It's happening."
It is a need that the Obama Administration understands, but has had problems delivering. According to Health and Human Services secretary Kathleen Sebelius, the department lost approximately $15.5 billion from its budget due to the mandatory budget cuts that were implemented on March 1, and the loss of funds has forced prioritization. However, travel by department officials to promote the health care reform is a key priority. After all, the success of Obamacare depends on the success of the insurance exchanges, and for them to be viable, people must enroll.
In order to better help Americans better understand the exchanges, the government has given the exchange website — www.healthcare.gov — a face lift, adding a new webpage, training videos and infographics on Monday. "Everywhere I go, I meet people who are excited about the marketplaces and hungry for information," Sebelius told USA Today, following the announcement. "Hungry" may not exactly be the correct term, especially in all parts of the United States; "deficient" in knowledge might be more accurate.
The Congressional Budget Office has estimated that approximately 7 million Americans will purchase insurance coverage via the exchanges for 2014. The problem is that many Americans do not understand the basics of how health insurance works or is provided. A survey conducted by Carnegie Mellon University of Pittsburgh showed that only 14 percent of adults polled understood four basic traditional health insurance concepts — deductible, copay, co-insurance and out-of-pocket maximum — and this should be a concern for Obamacare implementors. As the study noted, competition at the consumer level will only result in reduced prices and improved quality — the promise that President Barack Obama made about the reform — if a sufficient number of consumers make informed decisions. The results indicate that consumers do not understand insurance, a finding that casts doubts on whether they will make the best decisions when purchasing coverage on the exchanges, noted the university's press release.
"The ACA deals with the problem of consumer misunderstanding by requiring insurance companies to publish standardized and simplified information about insurance plans, including what consumers would pay for four basic services," explained the study's lead author, behavioral economist George Loewenstein, in the press release. "However, presenting simplified information about something that is inherently complex introduces a risk of 'smoothing over' real complexities. A better approach, in my view, would be to require insurance companies to offer truly simplified insurance products that consumers are capable of understanding."
That the drive to increase American's understanding of the insurance from the Department of Health and Human Services will fall on the ears of a population already much confused is clear, and advocacy groups that oppose and support the Affordable Care Act are fighting to educate Americans about the law as well. Enroll America is trying to enroll as many uninsured individuals as possible, while the organization Americans for Prosperity cites the population's confusion as a reason that the legislation should be repealed.
But if the law is to be implemented, people do need information. "The information available now is almost nil, so people don't know how to shop," Linda Blumberg, an expert on private insurance at the Urban Institute, told USA Today. "Insurers don't even have to provide a copy of the plan before you buy it."
Follow Meghan on Twitter @MFoley_WSCS