Baidu Posts Solid Growth, Amazon Seeks CIA Contract, and 3 More Hot Stocks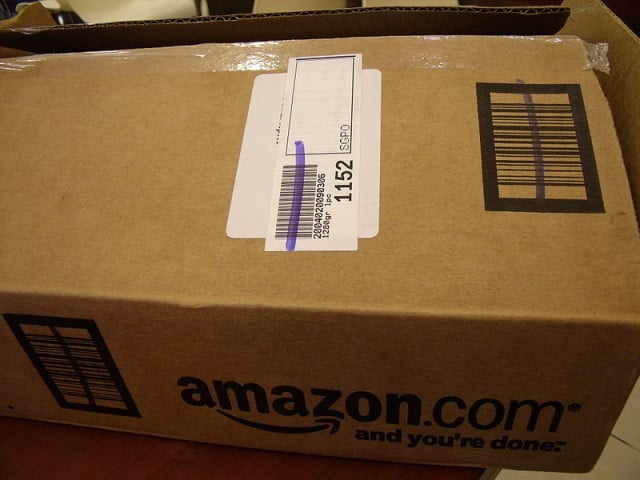 Baidu (NASDAQ:BIDU): The Chinese search engine is having a great trading day, after reporting a 38.6 percent increase in earnings from last year's second quarter to a total of $1.23 billion, and operating profit that grew by 3.2 percent to $473.1 million. Robin Li, chairman and chief executive officer of Baidu, said in a press release, "We made solid progress in the second quarter, adding a record 58,000 online active customers. The adoption of our mobile platform gained momentum and mobile monetization improved. Mobile revenues for the first time accounted for over 10% of our total revenues this quarter."

Amazon (NASDAQ:AMZN): Amazon is releasing second quarter results this afternoon, and is expected to post profits of $0.05 per share on $15.7 billion in earnings, compared to $0.07 per share on $12.8 billion in sales one year ago. Margin questions will loom large for the online retailer, and eBay (NASDAQ:EBAY) fell short of expectations last week, a possibility that Amazon is trying to avoid. The company is seeking approval from a federal court to secure a lucrative contract with the CIA, which would provide cloud computing services. The deal is estimated to be worth $600 million.

Southwest Airlines (NYSE:LUV): Southwest met expectations for earnings today, posting a slight loss in revenue from last year of $4 million for a total of $224 million, or $0.31 per diluted share. The number faltered amid $50 million of 'unfavorable special items.' Setting that variable aside, Southwest posted a ever so slight gain to $274 million in revenue for the quarter, up from last year's $273 million, or $0.38 per diluted share and $0.36, respectively. Gary C. Kelly, chief executive officer of the airline, chalked it up to tough conditions, and noted the company's resilience, saying, "While the lingering effects of government sequestration and higher taxes continued to be a drag on air travel demand, second quarter 2013 revenues and passenger traffic still reached record levels."

Statoil (NYSE:STO): The Norwegian oil giant struggled a bit this quarter, with revenue slipping from 62 billion NOK during the second quarter last year, to 34.3 billion this quarter. Adjusted after tax earnings were down only slightly to 11.3 billion NOK from 11.5 in the second quarter of last year. In a press release from the company, chief executive officer Helge Lund said, "Our financial results were impacted by lower prices for liquids and gas and weak trading results. However, we have maintained good cost control and delivered strong earnings, particularly from our international portfolio."

Telefonica (NYSE:TEF): Telefonica experienced a modest gain in revenue over the last year, as today's press release on earnings shows 0.5 percent growth year-on-year from the second quarter last year. The company reduced debt by 10 billion euros as well, and total users by the end of June reached 317.3 million accesses, an increase of 2 percent. Not everything has been smooth sailing for the company — earlier this month, EU regulators raided buildings of major European internet providers on fears the companies may have abused their market position.


Don't Miss: Whisper Number: Amazon's D-Day Is Here.