Bank of America Dodges "Worst Company in America" Title
When asked about the most hated companies in the country, financial institutions are probably one of the first answers that come to mind. The Great Recession showed Americans that banks can receive record-breaking bailout packages, pay minuscule penalties for breaking laws, and raise fees on customers, all while awarding executives with multi-million-dollar pay packages. However, a new poll shows that a video-game company tops the list as the worst company in America.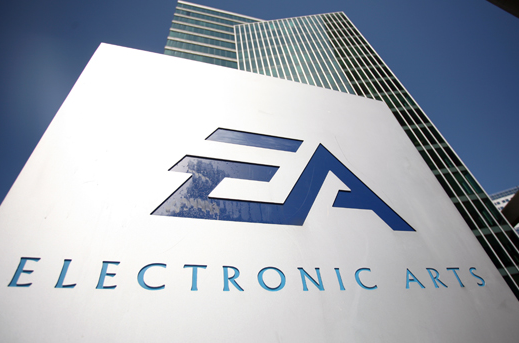 Electronic Arts (NASDAQ:EA) has the displeasure of being named the "Worst Company in America," according to the latest voting by Consumerist readers. EA also won the title last year, which makes it the first company to top the list twice.
EA faced off against Bank of America (NYSE:BAC) in the final round for the second consecutive year. After "an astounding number of votes," EA received almost 78 percent of the vote, compared to Bank of America's 22 percent. Other companies that came close, but were ultimately knocked out before the final round include AT&T (NYSE:T), Facebook (NASDAQ:FB), Carnival (NYSE:CCL), and Wal-Mart (NYSE:WMT).
Several reasons were given…
There are three main components the Consumerist blames for EA's back-to-back wins. The company sells millions of games, which often receive high marks, but it still has a reputation for rushing games to the marketplace. Mass Effect 3, Dragon Age 2, and the sequels for Dead Space all fall under this scrutiny. EA has also failed at offering products at reasonable prices.
Video games require a large amount of capital, but publishers like EA have been accused of refusing to compete on pricing. The price tag says $60 because the studios say so. EA also has deals with the NFL that prohibits competitors from offering similar content for a lower price. Finally, EA's customer support leaves gamers wanting more, as call centers struggle to address problems with transaction errors and gaming questions.
"Until EA stops sucking the blood out of games in order to make uninspiring sequels, or at least until they begin caring about how much gamers hate their lack of respect for our money and intelligence, this is going to continue," writes Penny Arcade's Kuchera.
Bank of America comes in second place…
While Bank of America managed to dodge the "Worst Company in America" title, coming in second place is nothing to brag about. The bank cut its ATM network by around 10 percent, foreclosed on wrong houses, and made errors on home-loan adjustments. Bank of America was even sued by investors, Fannie Mae/Freddie Mac, and the U.S. government. It also came in last place on the American Customer Satisfaction Index survey.
The Consumerist explains, "It's been almost five years since Bank of America acquired Countrywide and Merrill Lynch, and all the toxic mortgages and mortgage-backed securities that came with those deals. And every year since, BofA has been criticized by consumers, advocates, lawmakers, regulators, and everyone's Uncle Eddie for failing to clean up that financial porta-potty."
Despite the reputation problems, shares of both companies have logged significant gains. Since bottoming out last July, EA has surged 65 percent. Meanwhile, Bank of America shares have doubled since the beginning of 2012.
Here's how Bank of America, EA, AT&T, Facebook and Walmart have all traded over the past year:

Don't Miss: Will Credit-Card Debt Sink Your Retirement?