Bank of America Executive Has a New Job and 2 Other Heavily Traded Stocks
Cliffs Natural Resources (NYSE:CLF): Current price $18.42
Shares fell over 15 percent to a four-year low on Wednesday while analysts say that the selloff is far from done. The iron-ore miner's stock has dropped 51 percent since January, making it the worst-performing stock in the S&P 500 so far in 2013, and had its price target slashed by both Morgan Stanley (NYSE:MS) and Credit Suisse (NYSE:CS) on Wednesday. Meanwhile, Credit Suisse pointed to ongoing restructuring in the firm's Great Lakes market that it says will weigh on its pricing power and potentially further erode earnings in its decision to sharply cut its target from $30 to $10. Analysts at the investment bank have the shares at Underperform.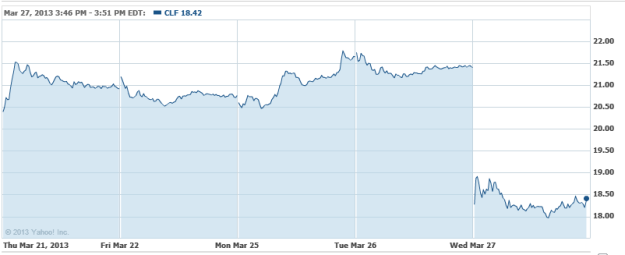 Facebook (NASDAQ:FB): Current price $26.11
Facebook has a problem with advertising, and it has tried every way possible to use as a remedy, from debuting sponsored posts to creating an updated layout, to acquiring Microsoft Corporation's (NASDAQ:MSFT) ad-service unit Atlas. The company's latest attempt to refine its ad division, announced Tuesday, empowers marketers to design advertisements based up-on users' browsing history. This system, Facebook Exchange, has already been employed to place graphical display advertisements in the sponsored ad box on the right  side of a Facebook user's page. Now, said Reuters, the firm will incorporate the targeted ads into Facebook's News Feed, tying "together two of the most significant innovations that Facebook has made in the past year to its advertising business."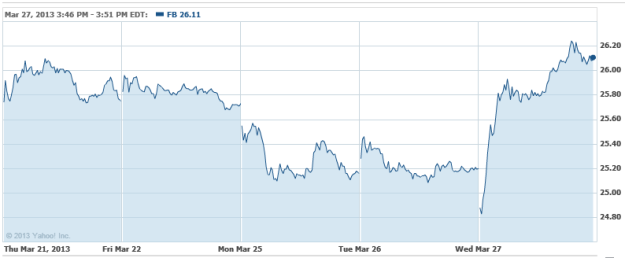 Bank of America Corporation (NYSE:BAC): Current price $12.25
Nomura has recruited a former high-ranking investment banker at Bank of America Merrill Lynch to become its new chief of equities for Asia excluding Japan, says The New York Times. Yasuhiro Fujiwara will work for Nomura as a managing director and will also become the head of equity derivatives trading for the Asia Pacific region, according to a memo, the contents of which were confirmed by a Nomura spokesperson.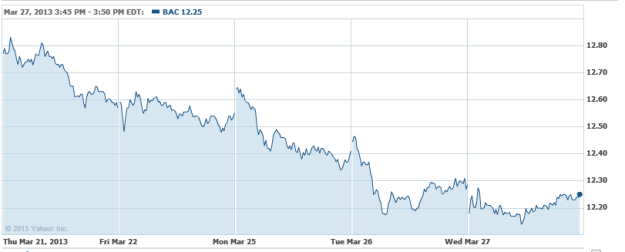 Don't Miss: Cyprus Axes Top Banking Executive Amid Bailout Turmoil.