Bank of America Forks Out Millions to Military and 2 Hot Stock Stories to Know
Bank of America (NYSE:BAC) will pay $36.8 million to members of the military whose homes were improperly foreclosed upon between 2006 and 2010, according to a settlement it reached with the federal government in 2011, the Justice Department announced last week. Bank of America was already paying 142 military members under the original agreement, but a further review required by the settlement found an additional 155 military homeowners who were subject improper foreclosures. "Each of 316 service members will receive at least $116,785, plus compensation and with interest, for any home equity lost," according to a Reuters report.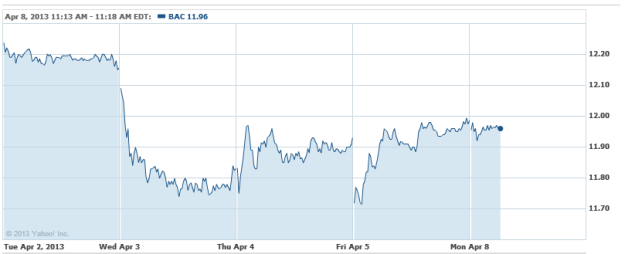 BlackBerry (NASDAQ:BBRY) shares began rising early this morning as the BlackBerry Q10 made its way to several U.K. retailers, including Vodafone and T-Mobile. The phone became available for pre-order today, and will be available for purchase by the end of the month. The combination of touch screen and physical keyboard on the Q10 make it the ideal product for the diehard BlackBerry fan, but whether it will find a larger consumer base with Apple and Samsung as opposition remains to be seen. BlackBerry says details on when the device will launch in other markets such as the U.S. will be available soon.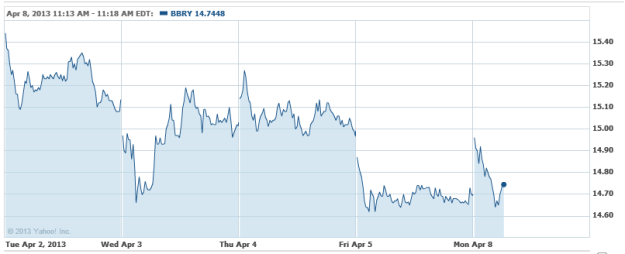 Pfizer (NYSE:PFE) will research nanomedicines for several diseases in a partnership with Bind Therapeutics, a deal that could be worth $210 million per product developed. Bind's targeted therapeutics, called Accurins, selectively seek out diseased tissues and cells in a more focused battle against disease than conventional drugs offer. This means there's a higher concentration of the drug at the necessary site of action, which makes for a more effective but safer medicine, according to Bind. Neither companies announced on which particular therapies Pfizer will focus. Both companies will work on preclinical research, but Pfizer will then have the exclusive option to pursue development and commercialization of any drugs that result from their work together. In return, Bind will could receive upfront and milestone payments totaling $50 million, and regulatory and sales milestone payments of about $160 million for each Accurin that is ultimately commercialized, as well as tiered royalties on potential future sales.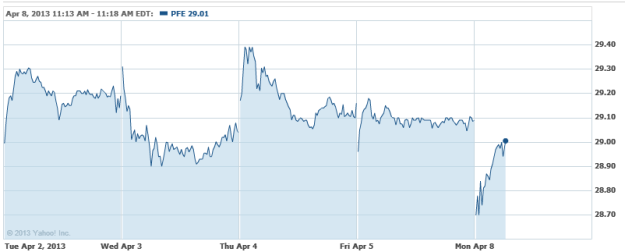 Don't Miss: Will JPMorgan Shareholders Demote Jamie Dimon?