Bank of America Gets Rid of Locations and 3 Dow Movers To Be Followed
The Boeing Company (NYSE:BA): Current price $85.73
On Tuesday, Boeing is expected to announce a significant airplane order, which sources say would be with the Irish budget carrier Ryanair (NASDAQ:RYAAY) for around 170 planes worth $15 billion at list prices. The sources said the order was exclusively for the current generation Boeing 737NG jet.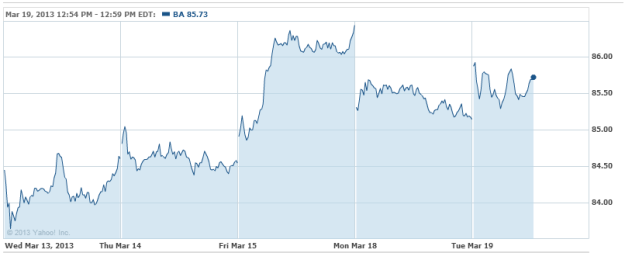 Bank of America Corporation (NYSE:BAC): Current price $12.70
First Financial Corporation reports that First Financial Bank will purchase seven branches and two drive-up locations from Bank of America. The branches are in the central and southern Illinois communities of Benton, Charleston, Hillsboro, Mattoon, Mount Vernon, Salem, and West Frankfort. Through the terms, First Financial Bank will acquire $252 million in deposits and $2.3 million in small business loans, but not credit card, mortgage, investment brokerage or trust accounts. The transaction is expected to be completed in the third quarter, and once the transaction is finalized, First Financial expects that most of the employees at these locations to transition to the company.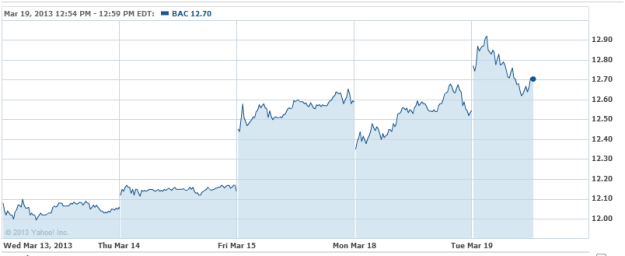 General Electric Company (NYSE:GE): Current price $23.24
Energate is collaborating with GE to provide its Consumer Connected Demand Response platform for residential demand response solutions, in connection with GE's Grid IQTM Respond Solutions as a service offering for GE's PowerOn Precision software platform. The partnering will employ Energate's CCDR platform, with its array of hardware and software technologies, joined with GE's Asset Control and SaaS suites.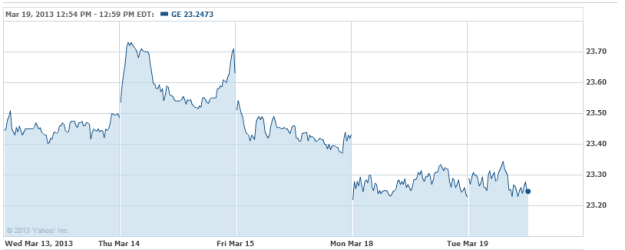 Hewlett-Packard Company (NYSE:HPQ): Current price $22.83
HP Enterprise Services has been awarded two task orders by the United States Army Human Resources Command, to support and improve the tech infrastructure and applications used across the recruiting process. The contracts include 30-percent small-business participation. The first contract is a three-year order for HP to continue oversight of the AHRC tech infrastructure, and adds the same support for the United States Army Cadet Command and Army Recruiting Command. The second contract is a one-year task order through which to modernize and maintain applications that permit the  Army to easily locate and screen prospective recruits with HP Applications Services. Beyond that, HP will develop a new capability for recruits to complete their applications and required federal forms online.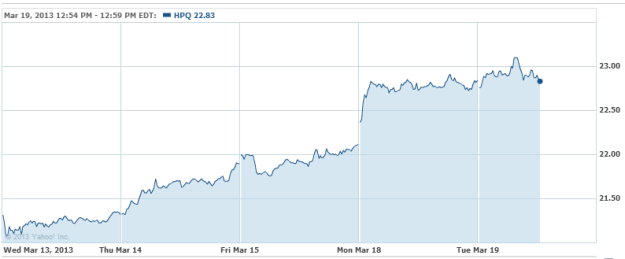 Don't Miss: Will This Bill Prevent a Government Shutdown?