Bank of America Gets the Most Complaints and 2 Hot Stocks to Watch
BlackBerry (NASDAQ:BBRY): A U.S. shareholder lawsuit that accused the company of seeking to fraudulently obscure its falling market position was dismissed, Reuters reports. U.S. District Judge Richard Sullivan in Manhattan granted the company's motion to dismiss the proposed class action lawsuit, as he believes that the plaintiffs did not adequately allege that the company or various executives made deliberate and material misstatements. According to Sullivan, BlackBerry clearly failed to keep pace with its rivals in developing smartphones and information technology, and he adds that the defendants "have paid a price for their mistakes by way of demotions, terminations and sizable financial setbacks."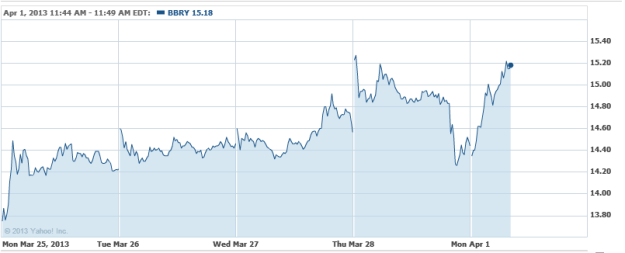 Micron Technology (NASDAQ:MU): Disgruntled Elpida creditors have been appealing a Tokyo District Court's February 28 approval of Micron's purchase of the bankrupt Japanese DRAM maker. Micron continues to need the Tokyo court to finalize its approval order and a Delaware bankruptcy court to sign off on the deal, and it says that the appeal process will take about 3 to 4 months. The Tokyo District Court's approval followed an Elpida creditor vote, and it concluded on February 26, in which the creditors voted overwhelmingly to approve the reorganization plan. "Elpida trustees and the court ran a very thorough and competitive sponsor selection process before selecting Micron as the sponsor," stated Micron CEO Mark Durcan.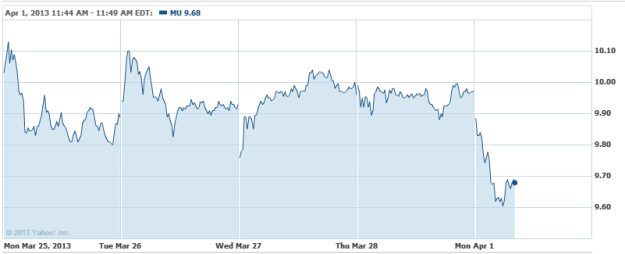 Bank of America (NYSE:BAC): Bank of America handles customer service on nearly 15 percent of U.S. home loans, and it has accounted for a total of 30 percent of the mortgage complaints that have been logged by the U.S. Consumer Financial Protection Bureau, shows a new database. The level of customer discontent is far greater than its home-lending rivals Wells Fargo (NYSE:WFC) and JPMorgan Chase (NYSE:JPM), and it reflects the bank's struggles since its 2008 acquisition of Countrywide Financial Corp. in Calabasas, LA Times claims. Bank of America has recorded tens of billions of dollars in losses on Countrywide loans, which was was the object of 15,136 mortgage complaints since December 2011, when the consumer bureau started to take complaints about home loans.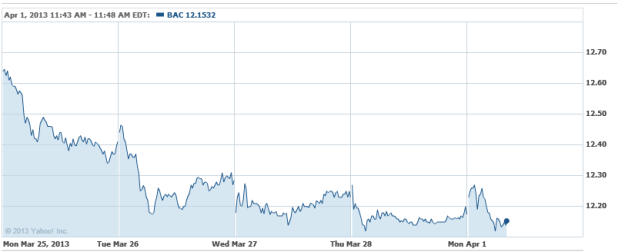 Don't Miss: Another Big Bank Victory Over Us Little Guys.