Bank of America Lightens Branch Load, Dell Sweetens Bid for LBO, and 3 More Hot Stocks
Bank of America (NYSE:BAC): Bank of America continues to shed its branches, shuttering eight more locations across Northeast Pennsylvania and turning the deeds over to Community Bank System (NYSE:CBU), the latter of which will receive $369 million in deposits, at a deposit premium of 2.39 percent under the terms of the deal.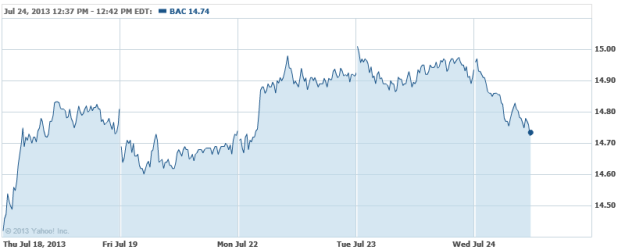 Dell Inc. (NASDAQ:DELL): Despite statements to the contrary, Dell and Silver Lake have sweetened their LBO bid from $13.65 per share to $13.75, in what they say is their "best and final proposal." The move is being taken as a signal that Dell and Silver Lake don't have the votes needed to beat Carl Icahn's offer, and requires that the board's special committee change the voting rule so abstentions are no longer factored into the final vote, which has now been further postponed until August 2nd.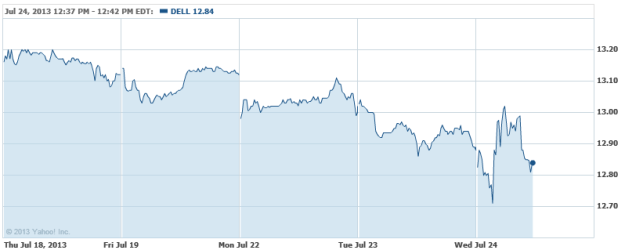 Electronic Arts (NASDAQ:EA): Electronic Arts posted EPS of  -$0.40, beating by $0.20, and non-GAAP revenue of $495 million, which also beat projections by $41.08 million. The company expects second quarter revenue of $975 million with EPS of $0.12, below the consensus of $976 million and $0.15, with 2014 guidance for revenue at $4 billion and EPS of $1.20, both in line with consensus.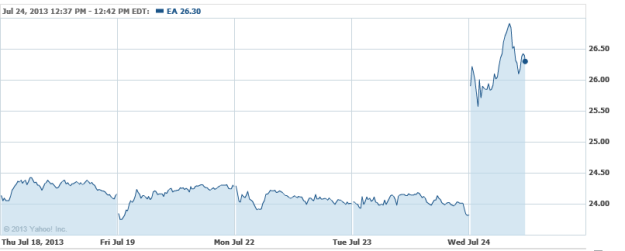 Juniper Networks (NYSE:JNPR): Juniper beat both its EPS projections ($0.29, beat by $0.04) and revenue estimates ($1.15 billion, beat by $0.06 billion), but perhaps more notably, CEO Kevin Johnson announced that he will retire "once a successor is named." Third quarter guidance is put at $1.14 billion to $1.18 billion for revenue, and $0.29-$0.32 for earnings, both of which fall above the consensus of $1.14 billion and $0.29. A $1 billi0n share buyback plan has been authorized.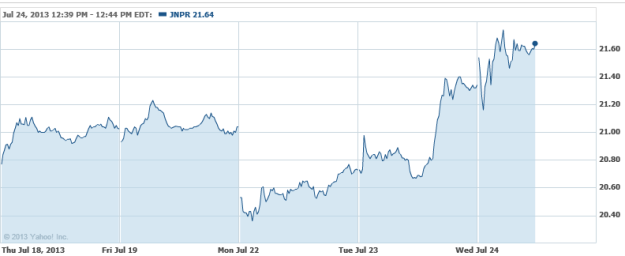 GlaxoSmithKline (NYSE:GSK): The company says it will "likely see some impact to performance in China as a result of the current investigation [in China]" but notes it is "too early to quantify the extent," as it releases its second quarter earnings of 0.26p, and revenue of 6.61 billion pounds. Management remains cautious on Europe, where pharmaceutical and vaccine sales were flat, with expectations that "austerity pressures [will] continue."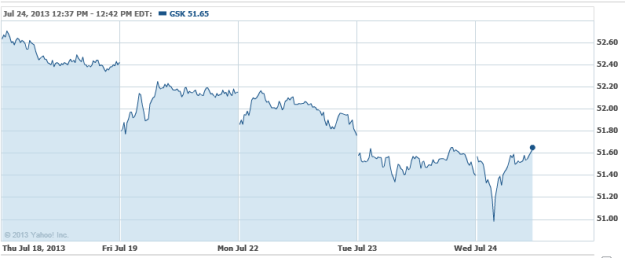 Don't Miss: The Housing Recovery Story Receives a Pleasant Surprise.