Bank of America to CEO: You're on the Right Track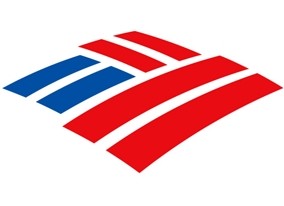 Bank of America (NYSE: BAC) has granted CEO Brian Moynihan a raise of 58 percent for 2013, the company announced on Thursday. Though BofA's public perception remains fragile following consumer mortgage complaints, the second-largest U.S. bank by assets is overwhelmingly endorsing Moynihan's performance and sending a message to shareholders to expect more of the same when considering the company's financial profile.
Moynihan's compensation package for 2012 is estimated at $12 million, most of which is tied to stock options and some of which could devalue over time. His base salary of $950,000 has not changed since he was named chief executive in early 2010, but following reports his job was in jeopardy in late 2011, Moynihan's hand seems well-suited to steer Bank of America to further heights in profitability.
The company's board seems to be acknowledging the performance of the S&P 500 as well as other factors in its decision to bump Moynihan's base pay by such a large margin. Because receipt of compensation depends on the long-term performance of BAC stock, Moynihan could see part of the $12 million evaporate before he has a chance to add the money to any account…
The board at Bank of America cited Moynihan's good work in keeping operations efficient while executing effective damage control as problems in the mortgage department continue. Bank of America clocked the highest number of consumer complaints by far for the last 16-month period at 23 percent, more than doubling the J.P.Morgan count of 11 percent. Public perception remains skeptical for BofA's chief executive, yet this raise is unlikely to draw ire from its large base of customers.
Since March 2012, Bank of America's stock has gone from $8.02 to its Friday close of $12.18. The company's profitability topped the $4 billion mark for 2012, making Moynihan's reign a winning formula for BofA in net effect. After expressing a desire to stay with the bank long-term, Moynihan may have his wish granted. As his compensation remains linked to the company's performance into the future, his commitment is unlikely to waiver.
Don't Miss: Another Big Bank Victory Over Us Little Guys.