Bank of America's Article 77 Hearing Continues, Corinthian Colleges' SEC Debacle, and 3 More Hot Stocks
Bank of America (NYSE:BAC): As the bank's Article 77 hearing rolls on, eyebrows were raised when Chief Risk Officer Terry Laughlin's admitted under oath that he had not gotten clearance from the OCC about putting Countrywide into bankruptcy. What Laughlin meant, he says, is that in his opinion, he did not see regulators as being an "impediment to bankrupting Countrywide."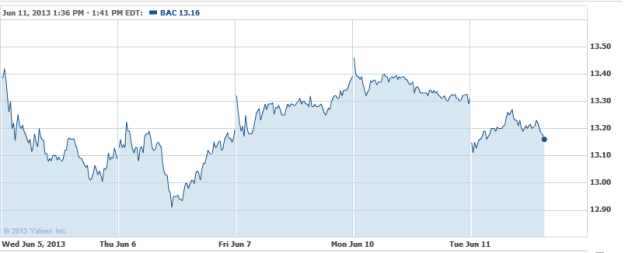 Corinthian Colleges, Inc. (NASDAQ:COCO): Reports that the company has received a letter and subpoena from the SEC has sparked a mass sell-off, with shares continuing to slide past 11 percent — an improvement over the high twenties that it suffered in pre-market on Tuesday. The SEC is requesting documents and communications relating to student information and compliance with U.S. Department of Education financial requirements, standards and ratios.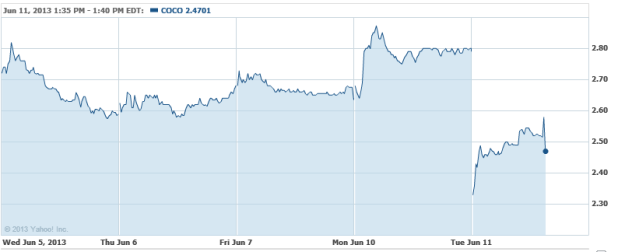 Citigroup (NYSE:C): Shares of Citigroup are off about 3 percent in trading, after analyst Charles Peabody put a Sell rating on the name — a rating that is decidedly rare for the bank. Peabody estimates that Citi could lose up to $7 billion this year due to the strength of the dollar, amounting to what would be its worst translation loss in five years, exceeding the $3.5 billion deficit in 2011. "Those currency risks are worth taking if the high-growth prospects are there," said Peabody. "But if global growth falters, then those risks get magnified and growth doesn't offset the currency risks."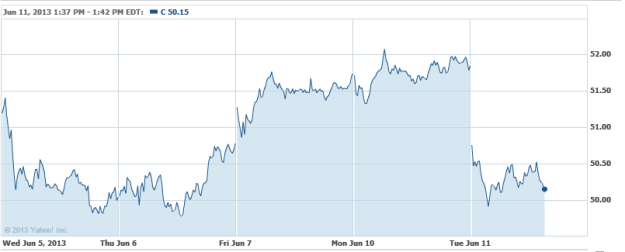 Chevron Corp. (NYSE:CVX): Chevron is intending to sell two Nigerian oil blocks, which hold an estimated 200 million barrels of oil. The company is the latest of a string to sell its Nigerian assets, as oil theft and a delayed energy law create uncertainty for operators in the region. Chevron's blocks are at the exploratory stage, unlike others' which are already producing, which will make valuations less straightforward, one banking source said.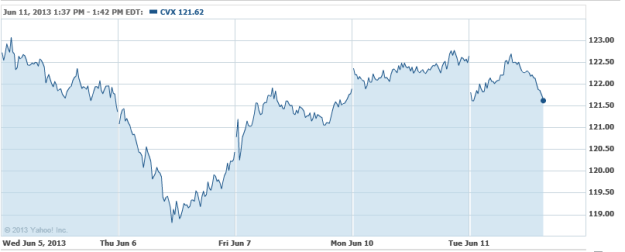 ExxonMobil (NYSE:XOM): The company is reportedly in talks with the state-owned TPAO over the purchase of a stake in the Black Sea, on the Ukrainian and  Romanian side. "ExxonMobil wants to be in the Black Sea with us, in deep offshore," TPAO's acting president and chief executive, Besim Sisman said. Turkey has increased its exploring ops and partnerships with other companies to help reduce its dependance on oil imports.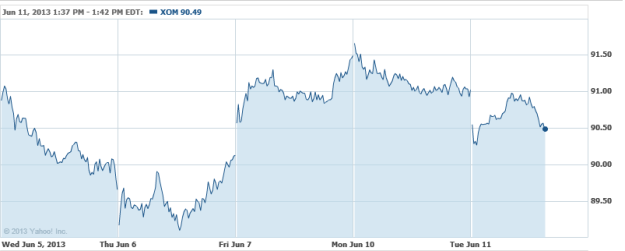 Don't Miss: Are Taxpayers Subsidizing Wal-Mart Employees?