Bank of America's Cross-Selling Issue, Morgan Stanley Gets an Upgrade, and 3 More Hot Stocks
Bank of America (NYSE:BAC): CEO Brian Moynihan has pledged to make cross selling work, but others are not so sure: BofA's own Merrill Lynch is putting up a fight against the proposal. One example is a new bonus formula which puts the bank's interests at odds with those of Merrill clients, but brokers at the investment firm are also cautious when directing customers to the bank for a mortgage when they could be hit by rejections, or lousy customer service. "We're going to hand (the client) over to this mortgage process and then 3 months later they hate you," says a (former) wealth manager.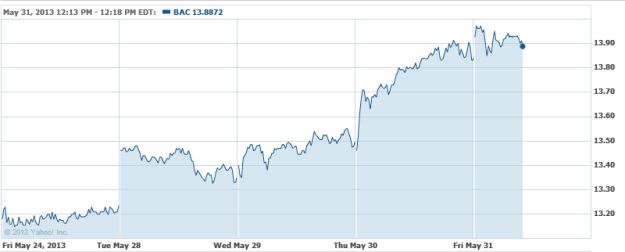 Morgan Stanley (NYSE:MS): Deutsche Bank has upgraded shares of Morgan Stanley, from Hold to Buy, based on "earnings momentum [that] is poised to accelerate," according to analyst Matt O'Connor. "MS has previously estimated a $400m lift to earnings from buying in the remainder of the stake, greater order flow capture, elimination of certain expenses and a partial benefit of a pickup in deposits," O'Connor wrote. The analyst expects "an additional earnings boost," as $50 billion in deposits move onto Morgan Stanley's balance sheet over time.

Staples (NASDAQ:SPLS): When asked if the company would make moves to purchase stores left vacant after the OfficeMax and OfficeDepot merger, Chairman Ron Sargent responded that if the retailer's future is 12,000 square foot stores, then buying a bunch of 30,000 square foot stores makes little sense. Though a sensible response, some are finding the opportunity for additional exposure in markets that Staples is not yet active in difficult to pass up, even if it means some larger purchases.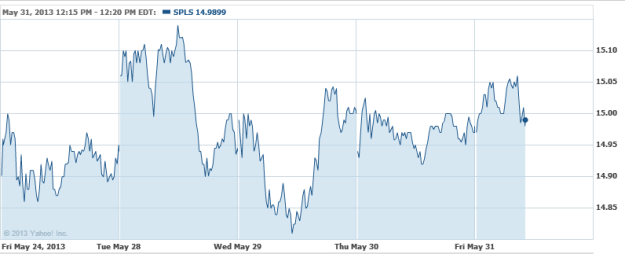 BlackBerry (NASDAQ:BBRY): Sources have told Digitimes that BlackBerry is increasing its purchases from its Taiwanese suppliers, driven by strong BB10 device sales. The sources estimate that if the emerging market momentum can maintain, BlackBerry could see 30 million to 40 million devices move during 2013.

Nokia (NYSE:NOK): Appeals made by the company on behalf of a $370 million tax bill in India have been rejected by the appropriate authorities, and puts a sizable dent in Nokia's efforts to resolve the dispute when it was slapped with the bill for uncollected taxes going back as far as 2006. The Finnish company said that it will examine all options, including taking the case back to the Delhi High Court. India represents a crucial market for the company, which has seen its global share slide recently.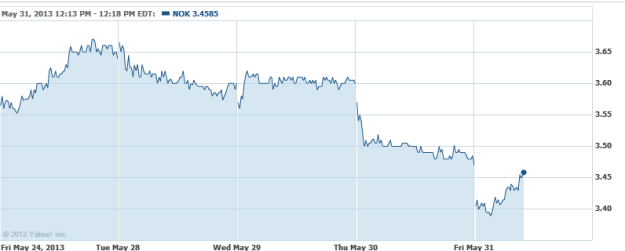 Don't Miss: Do Americans Desperately Need a Paid Vacation?