Bank of America's Earnings Disappoint Once Again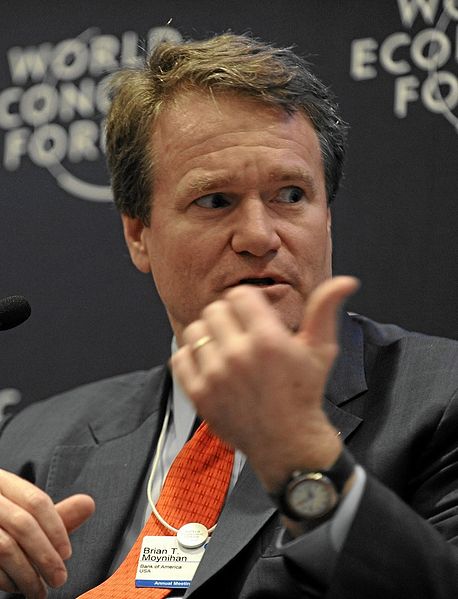 If there is one point that Bank of America (NYSE:BAC), and especially its Chief Executive Officer Brian Moynihan, has hit on time and time again, it is to remind investors, analysts, and banking regulators of its stability. Speaking to CNBC's Maria Bartiromo in January at the World Economic Forum in Davos, Switzerland, Moynihan argued why his bank was outperforming the competition. His assertions were not based on empty promises; the bank did emerge in early March from the Federal Reserve's stress tests successfully, showing that it could survive the adverse economic scenario outlined by the central bank.
But some issues still need to be worked out. Bank of America reported a lower-than-expected first-quarter profit before markets opened Wednesday. Its revenue also fell, sending shares down close to three percent in pre-market trading as Moynihan has been under pressure to show that the bank can produce higher earnings during volatile economic conditions, low interest rates, and stricter regulations.
Net income quadrupled. For the three-month period, net income rose to $2.62 billion, or 20 cents per share, compared to $653 million, or 3 cents per share, reported in the year-ago quarter. While total revenue climbed 5.5 percent to $23.5 billion, adjusted revenue dropped 8.4 percent to $23.65 billion, partly the result of lower revenue from trading in fixed income securities and mortgages. Analysts polled by Thomson Reuters had expected per-share earnings of 22 cents on revenue of $23.41 billion…
While Bank of America did cut $1 billion in expenses, loan growth showed signs of sluggishness. The bank's net interest income, or the money it makes off of loans, fell as borrowers asked for less money on credit than they did a year earlier. As a result, the net interest margin — a measure of the bank's lending profitability —  dropped to 2.43 percent from 2.51 percent in the year-earlier period.
These results show that while Bank of America has been able to reduce its expenses, evidence of growth amid chronically low interest rates and a shrinking mortgage market are not overly apparent.
Bank of America was the last of the four largest banks in the United States to report earnings. JPMorgan Chase (NYSE:JPM), the biggest U.S. lender, announced earnings rose 3 to a record high due to credit quality improvements. Wells Fargo's (NYSE:WFC) record income jumped 22 percent, helped by cost-cutting measures, and Citigroup (NYSE:C) posted a 30 percent increase as its investment banking results beat estimates.
However, management argued that changes and improvements were still underway; claiming that Bank of America is still an institution in transition seemed to be their mantra. "There were many examples of progress this quarter," said Chief Financial Officer Bruce Thompson in the earnings press release. "We reduced noninterest expense by nearly $1 billion year-over-year, and credit costs continued to decline. Our relentless focus on capital, liquidity, and expense reduction enables us to be in position to return excess capital to investors through the previously announced common stock repurchase program and preferred stock redemptions."
Don't Miss: Does Bernie Madoff Still Haunt JPMorgan?