Bank of America's Smart ATMs Are All the Rage and 2 Hot Stocks Lighting Up Trading Screens on Friday
Bank of America's (NYSE:BAC) new Teller Assist will bring live video conferencing to its ATMs, allowing customers to speak with tellers beyond normal business hours and conduct advanced transactions that would normally not be possible from an ATM. On weekdays, tellers will be available from 7 a.m. until 10 p.m., significantly extending Bank of America's typical banking hours. On weekends, they'll run from 8 a.m. to 5 p.m. Two new conveniences that come with the new machines are the ability to cash checks for their exact value, and the ability to take out cash in $1 increments, as opposed to denominations of $20. Bank of America also plans to roll out support for cash back with check deposits, but that will come later. The program is launching in Boston this month, but will continue to expand across the U.S. throughout 2013.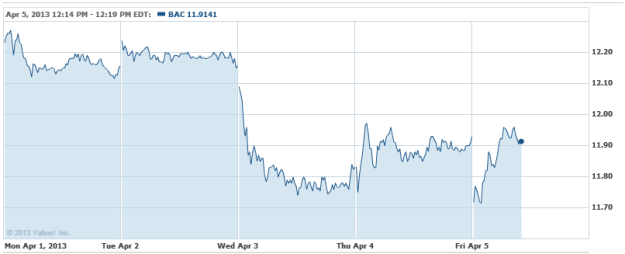 Zynga (NASDAQ:ZNGA) has elected venture capitalist John Doerr, general partner of Kleiner Perkins Caufield & Byers, to its board as a non-employee director. The news came Friday, the latest move in Zynga's continuing efforts to reinvigorate its business. The San Francisco-based maker of "Farmville" and "Words with Friends" experienced a mass exodus of employees in 2012, and is now hoping to recruit new talent to help it shift its focus to online gambling, where it sees greater profitability. Zynga recently launched its first real-money online gambling site in the U.K. and is awaiting licensing approval in three U.S. states that recently passed online gambling bills.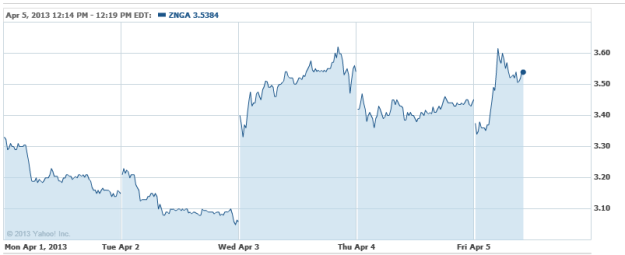 Delta (NYSE:DAL) passengers are concerned about an alleged security breach that resulted in one airline employee being suspended pending an investigation following his arrest for skipping security at John F. Kennedy International Airport in New York. Marcelina Aponte, 31, used his Secure Identification Display Area badge, or SIDA, to get into some of the most secure areas of JFK, onto a flight to Orlando, and ultimately to his destination without proper ID or a boarding pass, before he was caught. Aponte never passed through TSA — never passed through metal detectors, didn't have his baggage screened. When TSA officials were alerted, it reportedly took them anywhere from nine to 45 minutes to respond (police accounts vary from that of TSA). By the time they responded, Aponte's plane was already in the air.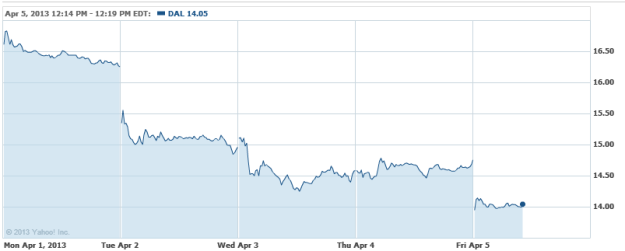 Don't Miss: Will the Stock and Bond Markets Find Their Rhythm Back?