Bank of England Worries About British Pound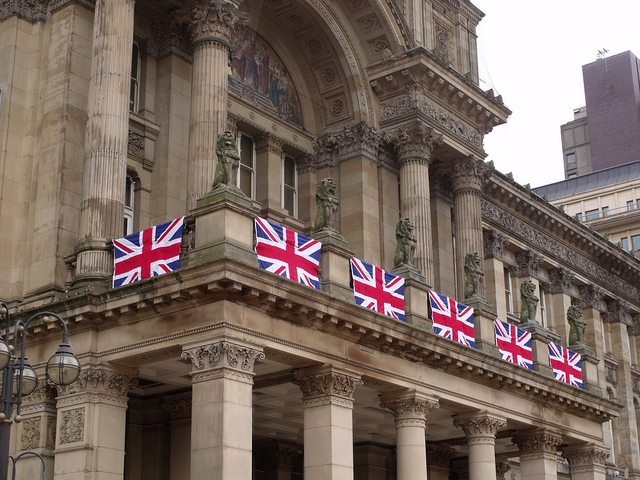 Minutes from the Bank of England's latest meeting reveal a mix of confidence and concern among the institution's senior members, Reuters reports. On the one hand, the positive economic indicators from Great Britain keep flowing in. Economic growth in the third-quarter of this year was 0.8 percent, while next year's growth is forecasted to be nearly 3 percent. Inflation rates have dropped close to the bank's official 2 percent target, and may even be able to attain that value in the next few months with decreasing energy costs. Unemployment in the three months leading into October was a mere 7.4 percent, almost half a percent below rates seen just earlier this year.
The unemployment drop is especially relevant from a policy standpoint, given the bank's forward guidance that was issued earlier this summer. According to the bank, they will leave interest rates at their current levels — 0.5 percent, to be precise — at least until unemployment rates sink below 7 percent. Though this was originally thought to need several years, current estimates have the threshold being crossed sometime in 2015, if not late next year. This would significantly increase the bank's timetable on a raise in interest rates, putting pressure on the institution to act.
Members of the Bank of England also noted the sharp increase in the rise of the British Pound, which, to some, is a cause for concern. Sterling is currently at some of the highest levels in the past five years, and has gained a couple of percentage points over the course of the last month.
While it may be tempting to think that having a strong currency is always beneficial for a nation, this is not always the case. Consider exporters, who want to receive the highest amount of money for their goods. If the value of their exports does not change in terms of a foreign nation's currency, an increase in the British Pound for an English exporter will result in them making less money, in pounds. Especially with officials calling for exports to lead the way to recovery, a pound that is too strong could prove to be very dangerous.
Officials at the Bank of England also expressed concern over low rates of productivity in the United Kingdom. The U.K. has been dogged by low productivity for years when compared to other developed countries, but the gap has become especially more prominent of late. It is still an open question — and one that the bank's executives would be very interested to answer — as to why productivity rates have been slow to pick up amid the flurry of other good economic signs.
In other news, the Bank of England has decided to push ahead with rolling out plastic currency. Though it may look eerily similar to Monopoly money, the bills are actually more difficult to counterfeit, because they incorporate plastics into the design of the notes.
More From Wall St. Cheat Sheet: