Bank Profits, Gold Stalls, the Oil Market, and the PPI: Market Recap
Markets were mixed Friday on Wall Street:
S&P: -0.30%, Nasdaq: -0.17%, Dow: +0.02%, Oil: -0.23%, Gold: -0.78%.
On the commodities front, Oil (NYSE:USO) dropped to $91.86 per barrel. Precious metals were down, with Gold (NYSE:GLD) dropping to $1,756.80 per ounce, and Silver (NYSE:SLV) falling 1.43% to $33.59 per ounce.
Here's your Cheat Sheet to today's top stock stories:
JPMorgan Chase (NYSE:JPM) announced early on October 12 that it pulled in revenue of $25.9 billion in the latest quarter. This is up 34 percent from a year ago, yielding a third-quarter net income of $5.71 billion, or $1.40 per share. Analysts were expecting $1.24 per share on average.
While Wells Fargo (NYSE:WFC) saw its third-quarter profit jump 22 percent and beat Wall Street expectations, revenue was below projections. The bank reported a profit of $4.94 billion, an increase from last year's third-quarter profit of $4.06 billion. Earnings per share were 88 cents, up from 72 cents last year, and revenue increased 8.1 percent to $21.21 billion. Analysts polled by Thomson Reuters expected earnings per share of 87 cents on revenue of $21.47 billion.
Catalysts are critical to discovering winning stocks. Check out our newest CHEAT SHEET stock picks now.
Amazon (NASDAQ:AMZN) CEO Jeff Bezos has confirmed that the online retailer does in fact sell its Kindle e-reader "at cost" instead relying on sales of online content for profit. The aggressive pricing of the Kindle is meant to get them into the hands of as many people as possible, thus drawing them into the Amazon ecosystem.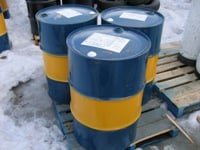 In its October 2012 Oil Market Report, the International Energy Agency cut its projections for global oil demand to 87.9 million barrels per day for the year. OPEC also issued an October oil report, which pointed to a sluggish global economy placing uncertainty on the energy market. "Right now, we're just getting battered around by headlines," said Tradition Energy broker Gene McGillian. "We've got support from signs that the U.S. economy is recovering, but the market is looking for signs whether a European stimulus will take hold."
According to a report issued by the U.S. Labor Department, the seasonally adjusted Producer Price Index increased 1.1 percent last month. While U.S. producer prices rose more than analysts expected in September due to rising energy costs, inflation remained muted. In response to the report, stocks rose Friday morning, even as most markets around the world posted declines. However, stocks will still show their biggest weekly loss since June due to mixed third-quarter results from U.S. companies like Alcoa (NYSE:AA), Safeway (NYSE:SWY), and Yum Brands (NYSE:YUM).
Don't Miss: Growing Pains: Coal Stocks Shift With Natural Gas Prices.