Bankrupt Detroit Pins Hopes on Financing From Barclays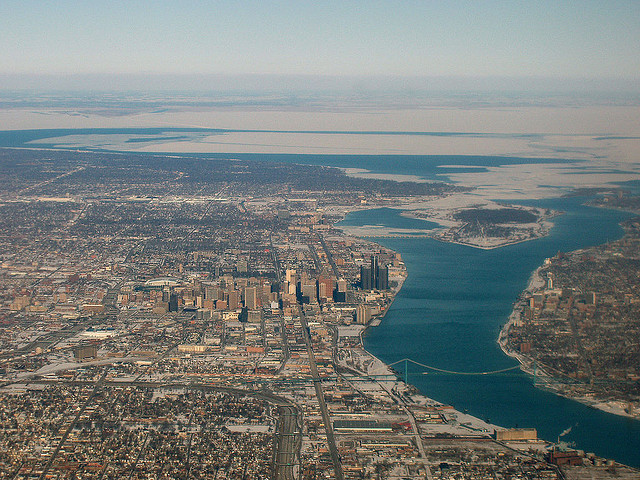 Detroit — bankrupt as of July 18, 2013 — is set to receive up to $350 million in debtor-in-possession financing from Barclays Plc (NASDAQ:BCS).  Kevyn Orr, Detroit's state-appointed emergency manager, has said that the money will be put towards ending interest-rate swap agreements that have proven unhealthy for Detroit, as well as towards investments in infrastructure.
According to Reuters, the $230 million portion of the DIP financing from Barclays Plc put towards ending swap contracts would close out contracts with Merrill Lynch Capital Services and UBS AG (NYSE:UBS). Speaking on behalf of Orr, Bill Nowling said that court mediation with Syncora Guarantee Inc. – a bond and swap insurer and the main objector to the contract closures — is proceeding.
Back in September, when Detroit initiated the the present set-up with these two facets of Bank of America (NYSE:BAC), the move was met with some protest.  However, at that time Syncora asserted that the deal favored Detroit, removing $180 million per year in casino revenue.
Ending the current set up could have cost $60 million more if not for the swap termination deal with Merrill Lynch and UBS, according to Reuters. With at least $18 billion in debts and obligations, Detroit could ill afford such an added expense.
After all is said and done with the swap contracts, the remaining $120 million from DIP financing would be put towards public safety and basic service advances — according to Orr.  In order to secure the financing from Barclays, Detroit is promising its income tax, casino tax revenue, and cash proceeds from any number of other city assets.
Of the sixteen proposals from various other financial institutions, Barclays's proposal was considered by the city to be "the most advantageous based on structure and pricing," said a statement given by Orr.
The DIP financing may put pressure on the Chapter 9 bankruptcy hearings coming this week. In order for Detroit to receive the money from Barclays, Judge Steven Rhodes must declare that the city falls in with those qualified for bankruptcy protection.
Nowling notes that this could include pretty much anything that could be converted into cash — including the Detroit Institute of Arts — but said, "We haven't made a decision about selling anything." According to The Detroit Free Press, DIA chief operating officer Annmarie Erickson sees nothing new to worry about.  "There's nothing new here in terms of a potential threat to the collection," said Erickson.
Detroit's largest union — American Federation of State, County and Municipal Employees — has been quick to criticize the deal though, saying that it would benefit banks — such as Lynch and UBS — more than citizens.  "This is a bad deal for the City of Detroit," said Steven Kreisberg, the Director of Collective Bargaining for AFSCME.  "The city is pledging the city's revenues as security on a debt."