Barclays and SAC Under Investigation, LinkedIn Growth to Slow: Morning Buzzers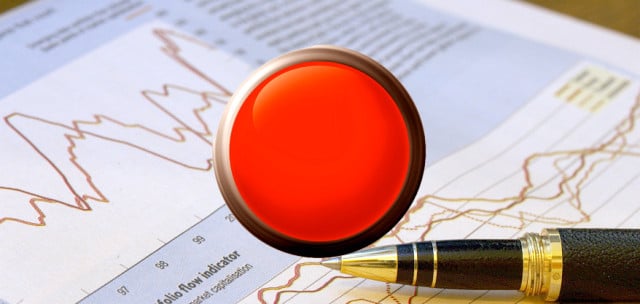 U.S. stock futures advanced on Wednesday, the second day of the Federal Reserve's policy meeting, as investors are confident the Fed won't begin paring back stimulus anytime soon. Many economists believe the Fed won't be able to pull back on its bond purchases until March due to economic uncertainty in the wake of the partial government shutdown earlier this month. Data from the ADP Research Institute released this morning show that payrolls increased by 130,000 in October.
Futures at 8:30 a.m.: DJIA: +0.24%, S&P 500: +0.19%, NASDAQ: +0.41%.
Here's your cheat sheet to what's buzzing Wednesday morning.
Barclays (NYSE:BCS) reported earnings this morning, with the British bank's profit rising to 728 million pounds ($1.2 billion) versus a loss of 13 million pounds a year ago. Barclays was still hurt by its slumping fixed-income business, which caused the income from its investment bank to fall. Barclays is also facing an investigation by British regulators for possibly fixing foreign exchange markets. Several other European banks including UBS (NYSE:UBS), which reported earnings on Tuesday, are facing investigations related to the possibility that they may have manipulated foreign currency markets.
Honda (NYSE:HMC) reported earnings that showed its profit rose less than expected. Net profit increased to 120.4 billion yen from 82.2 billion yen a year ago but came in below analyst expectations of 134.9 billion yen, according to analysts surveyed by Reuters. Honda's profit forecasts for the full year also came in below expectations. Honda saw improvements in car sales in the U.S. and motorcycle sales in India and Thailand, but the company has been doing some big spending to build new plants and boost production.
LinkedIn (NYSE:LNKD), the professional social network, posted third-quarter earnings that came in above expectations, but shares still fell due to lower expectations for the fourth quarter. The Wall Street Journal reports that LinkedIn has been growing by leaps and bounds since going public in 2011, but fourth-quarter revenue is only expected to grow between 37 percent and 38 percent, a sharp drop from the 56 percent growth seen in the third quarter. The company said the slowdown is due to faster-than-expected growth the company has seen recently. LinkedIn's membership grew 38 percent from third quarter of last year.
SAC Capital Advisors is pleading guilty to securities fraud, people familiar with the matter told The Wall Street Journal. SAC is facing a record $1.2 billion fine to the government and won't be allowed to manage outside money in the landmark insider trading case. Up until now SAC has denied the charges, but the sources said the settlement with federal prosecutors could be announced as early as next week.
Follow Jacqueline on Twitter @Jacqui_WSCS
Don't Miss: Here Is Where Republicans and Democrats Agree on Obamacare.