Barclays Fights Fine, Dell Won't Raise Bid: Morning Buzzers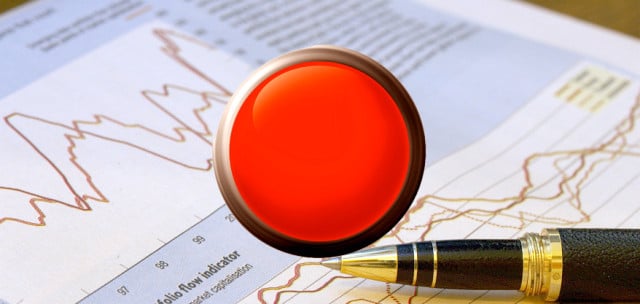 U.S. stock futures remained steady Wednesday morning as investors wait on testimony from Federal Reserve Chairman Ben Bernanke. On Tuesday, the S&P 500 broke an eight-day winning streak that brought the index to record highs. After Bernanke gives his report, investors are likely to return their focus to companies reporting second-quarter earnings.
Futures at 8:30 a.m.: DJIA: -0.16%,  S&P 500: -0.04%,  NASDAQ: +0.11%
Here's your cheat sheet to the stories buzzing Wednesday morning: 
GlaxoSmithKline (NYSE:GSK) executive Liang Hong, one of the four executives detained in China over bribery allegations, has admitted to bribing doctors through money and sexual favors in an interview on China's state TV. Hong gave details on how he and other Glaxo employees would arrange fake conferences to funnel money through travel agencies that was then used to bribe officials in the Chinese government.
Novartis (NYSE:NVS) has raised its full-year outlook after finding out a generic version of its best-selling blood pressure medication Diovan was delayed. Second-quarter income and revenue for the company beat analyst estimates, but earnings per share fell short, down 4 percent to $1.30. The company is also being cautious about 2014, as the generic version of Diovan could be available by then.
Yahoo Inc.'s (NASDAQ:YHOO) revenue fell short of analyst expectations, and second-quarter sales dropped 1 percent to $1.07 billion, down from analyst estimates of $1.08 billion. CEO Marissa Mayer said that she's focusing on acquiring new products to lure customers away from competitors. That move has helped increase users but has yet to grow the company's revenue.
Dell Inc. (NASDAQ:DELL) founder Michael Dell and partner Silver Lake Management said they will not raise their $24.4-billion bid for the company. For now, Dell's bid is up against Carl Icahn and Icahn Enterprises (NYSE:IEP), but analysts are saying the race is too close to tell which offer the board will favor. A shareholder vote on Dell's offer is scheduled for Thursday, but Dell could delay that meeting to drum up support for his bid.
Barclays (NYSE:BCS) is being fined $487.9 million by the Federal Energy Regulatory Commission for allegedly manipulating energy prices and fixing indexes to benefit swap positions with some of its traders. Barclays is fighting the allegations, which will likely lead to a drawn-out court battle. FERC regulators believe the bank and its traders knew their activities were illegal, calling them a "manipulative scheme."
Follow Jacqueline on Twitter @Jacqui_WSCS