Barclays Slides on Rights Issue and Restructuring Costs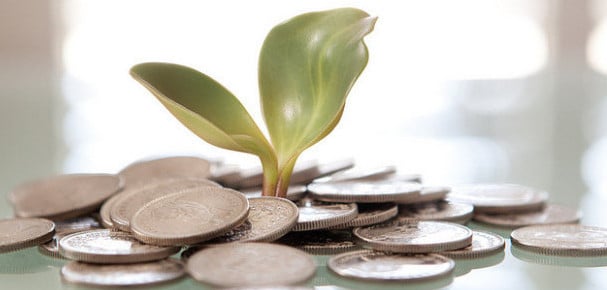 Barclays (NYSE:BCS) was the first of three major British banks to report half-year earnings this week, and there was a lot of buzz around the company ahead of its report on Tuesday morning. Shares listed on the New York Stock Exchange edged lower Monday morning on speculation that the company would announce a rights issue to plug a multibillion-dollar capital gap, and on Tuesday morning, shares plummeted in pre-market trading on confirmation of the rumors. Shares were off as much as 7 percent ahead of the opening bell in New York.
On June 20, Britain's Prudential Regulation Authority announced a tougher leverage ratio target of 3 percent for major financial institutions in the United Kingdom. As of June 30, Barclays's ratio was just 2.2 percent, representing a shortfall of 12.8 billion pounds ($19.58 billion).
"After careful consideration of the options to meet the PRA request for a 3% leverage ratio by June 2014, the Board has decided on a set of actions, including the rights issue, to meet this target, whilst continuing to deliver our strategy under the Transform programme," Chairman Sir David Walker said in a statement released alongside the midyear report. "The PRA has agreed and welcomes our plan."
"The plan is a combination of: a rights issue; prudent reduction of our leverage exposure; issuance of additional tier 1 securities; and the retention of earnings and other forms of capital accretion," Barclays CEO Antony Jenkins said in the release. "The Board and I are aware of the implications of a rights issue for shareholders. We hope to balance this with reduced uncertainty in the outlook for Barclays and with enhancement of our dividend payout from 2014."
News of the rights issue compounded underwhelming financial results from the bank. Adjusted pre-tax profit, estimated to fall 600 million pounds ($917.88 million) to 3.7 billion pounds ($5.66 billion), fell by 748 million pounds ($1.14 billion) on the year, or 17 percent, to 3.59  billion pounds ($5.49 billion). Most of this decline — 640 million pounds ($979 million) — was driven by the costs to achieve Transform.
Transform is a program announced at the beginning of the year aimed at reducing net operating expenditures by 1.7 billion pounds ($2.6 billion) by 2015. Part of the costs logged in the first half of 2013 are associated with an investment in rightsizing, and some of the total expected cost of 2.7 billion pounds ($4.13 billion) was accelerated to the first half.