Barnes & Noble Cuts Nook Prices, AVEO's FDA Response, and 3 More Hot Stocks
Barnes & Noble (NYSE:BKS): Just in time for Father's Day, the bookseller has slashed prices on its Nook product line, bringing the cost of the top-of-the-line Nook HD+ to $149 for the 16GB model, and $179 for the 32GB for one week. The Nook HD is available for $129 for 8 gigs, and $149 for 16.

AVEO Pharmaceuticals, Inc. (NASDAQ:AVEO): Shares of the drugmaker are up over 5 percent, even despite the complete response letter from the FDA regarding tivozanib — its treatment for renal cell carcinoma. The FDA stated that "inconsistent progression-free survival and overall survival results and imbalance in post-study treatments make the [trial results] uninterpretable and inconclusive" in terms of making a risk-benefit assessment.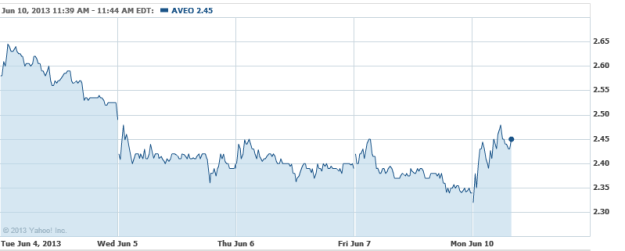 Petrobras SA (NYSE:PBR): Reuters reports that six "high-level sources inside and outside of the company" revealed that Petrobras intends to exit Peru, continuing its efforts to shed assets abroad and put more emphasis on its domestic market. Exact financial data as to how much the two natural gas assets in Peru was not made available, but the company hopes to net about $9 billion in total from its global asset sale program.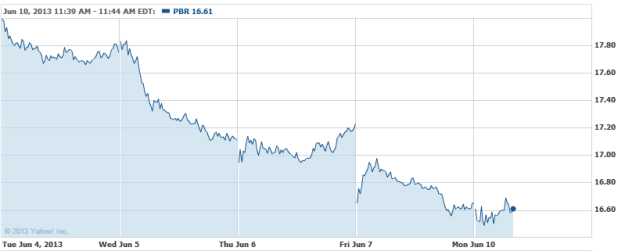 Dynavax Technologies (NASDAQ:DVAX):  Shares are nosediving almost 30 percent after the FDA has confirmed that it wants the company to collect safety information from more patients for the company's Heplisav hepatitis B vaccine. However, the FDA did in fact recognize that an advisory committee endorsed the drug's "demonstrated immunogenicity," though that couldn't help the exodus of investors who shed their positions.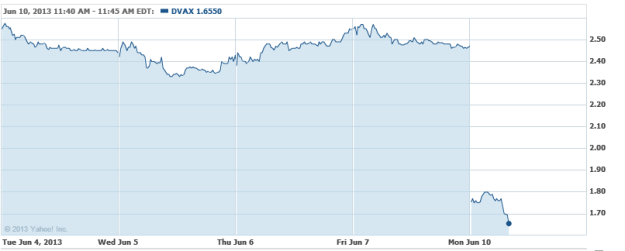 Berkshire Hathaway (NYSE:BRKA): Berkshire reportedly has its eye on a set of assets being put on the block by Italian insurer Unipol, which must sell as part of a rescue of peer company Fondiaria-SAI. However, Berkshire isn't the only interest on the stakes, as Allianz, Axa, and Aviva (NYSE:AV) could all submit offers as well. The premiums have a combined value of roughly 1.7 billion euros.

Don't Miss: Why Do Celebrities Love Walmart?