Barnes & Noble Feels Double-Digit Burn From SEC Probe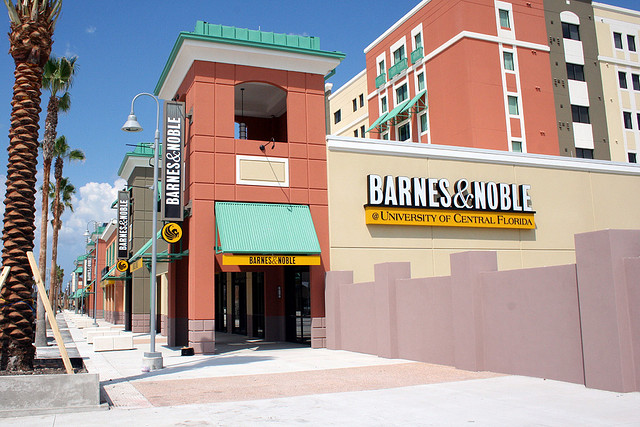 The numbers involved in the SEC probe of Barnes & Noble (NYSE:BKS) aren't overwhelming, yet company stock took a 12-percent hit before the close of Friday's trading in New York. The two allegations B&N disclosed were the target of SEC investigators involving minor overestimated losses from 2011 and 2012, plus the accusation the bookseller shifted expenses during accounting of its Nook costs, according to a report by NBC News.
At a glance, the charges don't seem to be the stuff sell-offs are made on. The Wall Street Journal reports losses of $4.1 million were overstated for the 2012 fiscal year, while the fiscal 2011 losses overstated $5.1 million were the figures in question, both of which Barnes & Noble disclosed it was adjusting in July 2013. The allegations about shifting expenses with respect to Nook devices came from a non-executive employee, several media outlets reported.
Barnes & Noble officials said they were cooperating with the investigation once the news went public late Thursday. A B&N rep emailed Reuters saying the company couldn't comment on the reason behind the investigation of its revised financial statements. Wall Street had already decided.
Shares dropped steadily throughout Friday trading in New York, losing over 6 percent between 11:30 and 2 p.m. ET. By the close of trading, shares were down 12 percent. One analyst shrugged off the investigation in telling The Wall Street Journal that the more pressing matter was how well Barnes & Noble does this holiday season.
"The accounting issues are unlikely to affect the fundamentals of the business or their cash flow," the Maxim Group's John Tinker told WSJ, adding that in particular Nook's relevance needed to prove its worth during this crucial retail stretch.
Barnes & Noble stock has been on something of a rollercoaster ride in 2013, breaking the $23 mark in May and falling below $13 in October. At the price of $14.43, B&N is down 4 percent thus far in 2013.
Don't Miss: 7 Classic Toys With Accidental Beginnings.