Barnes & Noble Unleashes Nook Abilities, Ford and Toyota Contend With CFPB, and 2 Other Hot Stocks
Barnes & Noble (NYSE:BKS): Shares rose slightly after the nation's largest book chain opened its Nook tablet up to Google's (NASDAQ:GOOG) Play Store, exponentially raising the number of apps available to Nook owners. The struggling tablet division has piled friendships with Microsoft (NASDAQ:MSFT) and Google behind it, giving it some powerful allies to use in its efforts to reinvigorate the brand.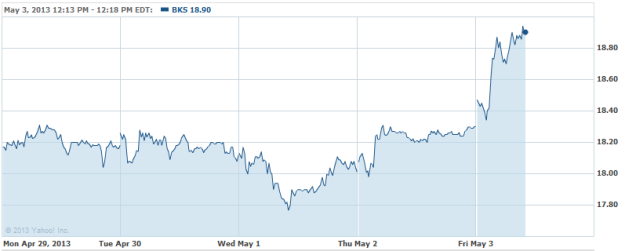 Ford Motor Co. (NYSE:F): The Consumer Financial Protection Bureau, a consumer watchdog organization, has doubled down on its probe into the auto lending industry, in its investigation over whether terms and prices for auto loans, as well as additional products like extra insurance, are properly disclosed. The organization, created under the Dodd-Frank act in 2010, has not decided whether or not it will be pursuing the financial arms of Ford or Toyota (NYSE:TM), but if evidence of wrong-doing is found, the organization maintains the authority to fine them.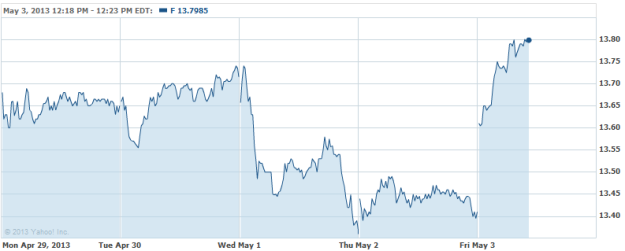 Fleetcor Technologies (NYSE:FLT): Stocks are hopping over the 7 percent mark after the company reported a strong first quarter which saw earnings jump 54 percent, fueled by strong revenues in North America as well as abroad. Full year guidance was raised to $3.70-$3.80 for earnings and $810 million-$820 million in revenues, compared to a respective analyst consensus of $3.67 and $812 million.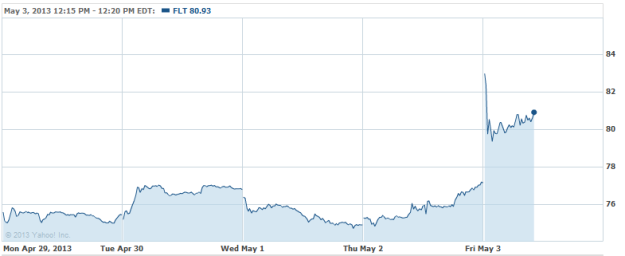 InvenSense (NASDAQ:INVN): Shares are rocketing for the company, well over 20 percent, after the company — which was heavily shorted — beat estimates for the fourth quarter. Next quarter guidance didn't impress, with revenue projections of $53 million-$55 million, versus a consensus estimate of $56.4 million. Earnings expectations were equally shy, with a range of $0.12-$0.14 per share against a consensus of $0.15.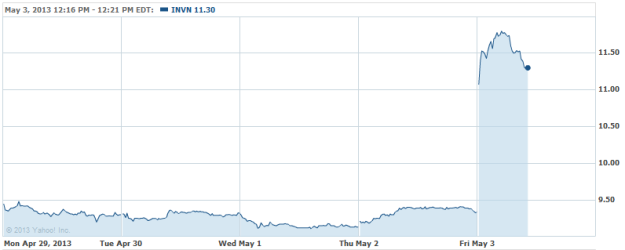 Investing Insights: Will Delta Reach New Heights?