Berkshire Opens Commercial Unit, GameStop Gets an Upgrade, and 3 More Hot Stocks
Berkshire Hathaway (NYSE:BRKA): "It's official: We are moving into commercial insurance in a substantial way," said Warren Buffett, as the new commercial property and casualty insurance unit begins its operations. The new business, based out of Boston and running on former AIG executives, is "focused primarily on U.S. excess and surplus lines insurance, due to the growing importance of this market segment."

GameStop (NYSE:GME): Following strong performances from both Sony (NYSE:SNE) and Microsoft (NASDAQ:MSFT), GameStop shares have probably seen the most change, and for the better. Helping them along is an upgrade from Oppenheimer, which puts an Outperform rating on the stock and a price target lift up to $50.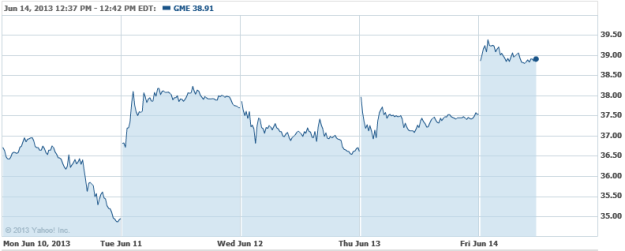 OfficeDepot (NYSE:ODP): OfficeDepot is being sued by Starboard Value LP, for not holding an annual shareholder meeting to elect directors, a notably unusual decision in the midst of a merger. "The proposed merger provides no basis for the company to deprive stockholders of their right to meet annually to elect directors," Starboard said in the complaint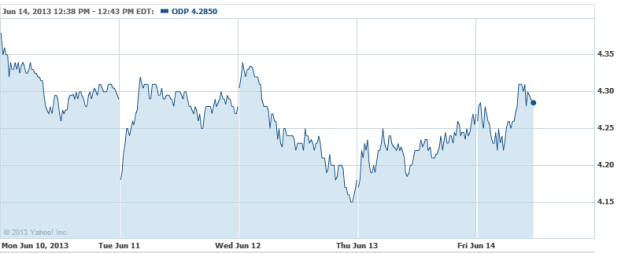 Strategic Hotels & Resorts, Inc. (NYSE:BEE): Stocks are on a tear over the news of a possible sale, and the company has enlisted the help of the Wells Fargo unit Eastdil Secured to help explore its options. Strategic's portfolio includes the Ritz-Carlton and JW Marriott luxury brands, and is worth $3.5 billion, well above the company's $1.82 billion market cap.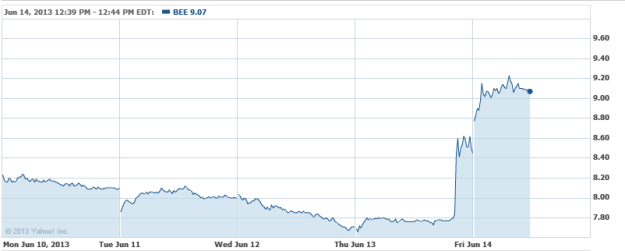 Barnes & Noble (NYSE:BKS): While shares have see-sawed over the past months, the stock is on an upswing as Jim Cramer reminds investors that on the retail bookstore unit is now the only business of its type, in direct response to the rumored Microsoft (NASDAQ:MSFT) takeover of the Nook Media arm.

Investing Insights: Is Southwest Too Expensive?