Bernanke Gives This Advice to College Grads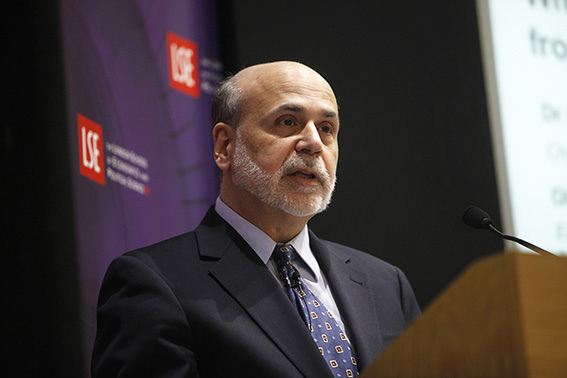 Federal Reserve Chairman Ben Bernanke recently gave a commencement speech at Bard College at Simon's Rock. He had some good advice for the students who were graduating and entering the workforce. Bernanke told the new graduates, "During your working lives, you will have to reinvent yourselves many times."  This is advice that applies not only to new graduates, but also to those already in the workforce or still in college.
Today's economy is a different world, as Bernanke pointed out. The Fed Chairman talked about technological advances and the changes in living standards that they have brought about. Many things have been revolutionized over the past three centuries, but that progress might be slowing.
Bernanke said that some economists do not think that the transformation of the last 50 years was anything close to the transformation that had taken place in the previous 50 years. He noted that perhaps technology "will not transform our lives as dramatically as previous revolutions have."
The rest of his speech was more optimistic, as Bernanke acknowledged the problems with the economic climate. Quoting the economist John Maynard Keyes, he said, "We are suffering just now from a bad attack of economic pessimism." He recognized that this is how many people feel about the current state of the economy, but was still hopeful.
Bernanke added, "Humanity's capacity to innovate, and the incentives to innovate, are greater today than at any other time in history."  The Chairman's advice to the new grads indicated that in the face of economic struggles, it will require continual innovation to be successful.
Don't Miss: Here Are the Euro Zone's Woes in One Big Chart.