Best Buy Is Not Looking Forward to Christmas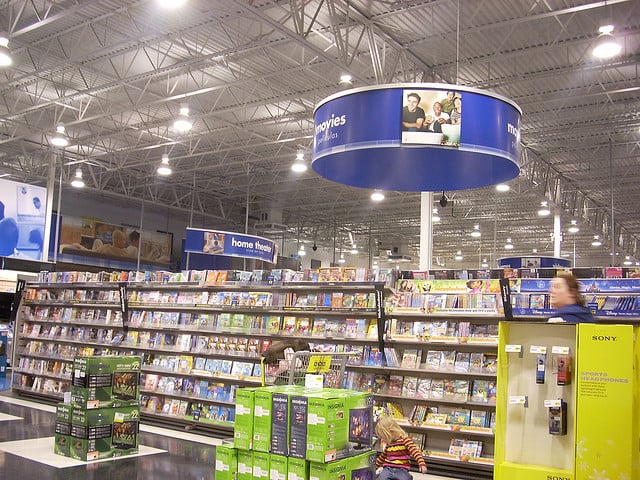 Best Buy Co. (NYSE:BBY) shares are down 9 percent in afternoon trading at the time of writing on Tuesday after the electronics retailer posted third-quarter earnings this morning that came in line with estimates, but hinted that aggressive pricing during the holiday season could be a drag on fourth-quarter results.
Best Buy's quarterly results showed a profit of $54 million or 16 cents a share, up from last year's loss of 3 cents a share or $10 million. Revenue was down slightly from $9.38 billion to $9.36 billion. Comparable store sales increased 0.3 percent versus a decline of 5.1 percent in the third quarter of last year. Comparable online sales grew 15.1 percent as Best Buy reported increased traffic on its site and higher inventory availability.
Analysts from Thomson Reuters had expected Best Buy to post earnings of 12 cents a share and and revenue of $9.36 billion. Even though Best Buy's results came in line with analyst estimates, the company cautioned that the holiday shopping season will make the fourth-quarter difficult for the company. The company cited the need for particularly aggressive pricing during the holidays as a factor for earnings could be set back during the fourth-quarter. President and CEO Hubert Joly said that for the holidays Best Buy will be "offering highly competitive prices, compelling promotions, and our Low Price Guarantee, as we believe that price competitiveness is table stakes."
CFO Sharon McCollam echoed those sentiments, saying that Best Buy will be offering more competitive prices in response to their competition, a move that will reduce gross margins for the company. McCollam said the company is "optimistic about the strength of our holiday-specific merchandising, marketing, and customer experience initiatives. We are also optimistic about the traffic generation and holiday electronics focus that the two new gaming launches will bring to our stores and our website — albeit at low margins."
Best Buy is also one of the many retailers that will be opening at 6:00 p.m. on Thanksgiving Day to get a head start on Black Friday shopping as consumers have apparently become to impatient to wait until Thanksgiving is over to begin their bargain-hunting and retailers are nervous about the shortened time span between Black Friday and Christmas.
"We are also committed to serving our customers when and where they want to be served, and in light of our competitors' decisions to open early for Black Friday, we too are opening our stores at 6:00 p.m. on Thanksgiving Day and not closing them until late evening on Black Friday. This requires increased promotional offers and an incremental investment in store payroll," McCollam went on to say. Such a bleak holiday outlook from both the CEO and CFO of the company haven't left investors feeling very confident about Best Buy, causing the shares to slump.
Follow Jacqueline on Twitter @Jacqui_WSCS
Don't Miss: Battle of the Black Friday Sales: 8 Must-Have Items.