Best Buy's New Strategy, Star Trek Banks For Viacom, and 3 More Hot Stocks
Best Buy (NYSE:BBY): The store-within-a-store strategy is paying off for Best Buy, as essentially profitless sections (like CDs and DVDs) are being turned into spaces that produce profits for the store, and encourage a more efficient use of space. Samsung (SSNLF.PK) and other tech companies foot the bill for the micro-store's implementation and staffing, and the brand name's presence helps lure consumers into the stores and eliminate 'showrooming.'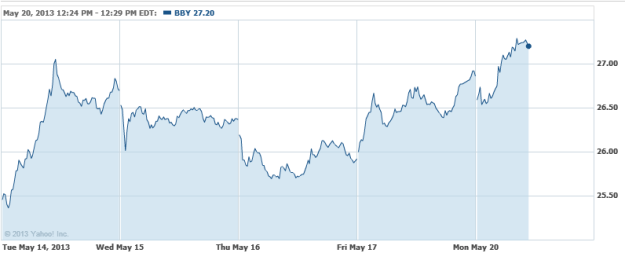 Viacom (NYSE:VIAB): The latest Star Trek installment netted $84 million for its first four days in theaters, behind expectations but still a rather solid opening weekend. The flick brought in $13.5 million from the 336 IMAX (NASDAQ:IMAX) theaters that it opened on, although it fell short of The Great Gatsby in the international metric.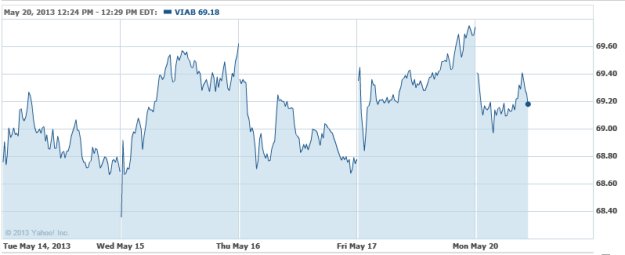 E-Commerce China Dangdang Inc (NYSE:DANG): Shares of Dangdang are riding high today, after an upgrade courtesy of Morgan Stanley, which brought the shares up to Overweight with a price target of $6.50.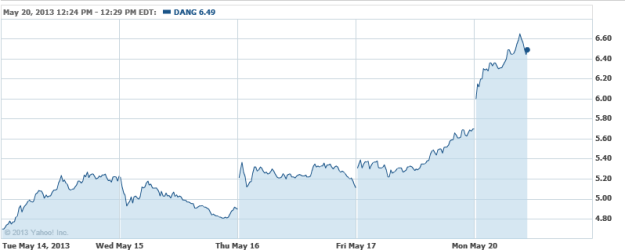 Boeing Co. (NYSE:BA): The 787 Dreamliner is back in the air in the U.S., after a multi-month grounding prohibited its flight and forced Boeing to take an $11 million charge in the first quarter. The CEOs of Boeing and United Airlines (NYSE:UAL) took the re-inaugural flight from Houston to Chicago, which officially put the plane back into service.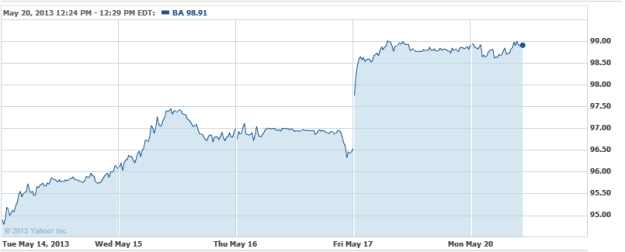 Anheuser-Busch Inbev (NYSE:BUD): McCraith Beverages has filed a lawsuit against AB Inbev, over distribution rights negotiated between the two companies. McCraith alleges it was granted exclusive distribution rights between 1994 and 2004 to distribute Rolling Rock, Stella Artois, Becks, Bass, and other beers by Labatt USA, later acquired by InBev USA.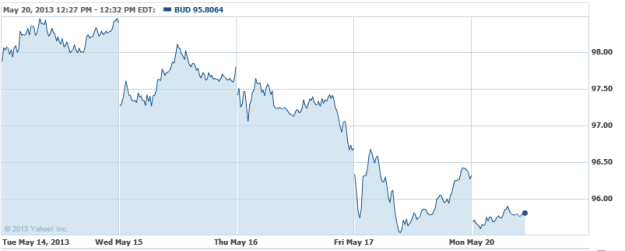 Don't Miss: Ford: Two-Thirds of New Cars Will Run On Four Cylinders.