Best Buy's Privatization Bid, Family Dollar Earnings, Oil Crashes: Market Recap
Markets closed up today on Wall Street: S&P: +0.36%, Nasdaq: +0.49%, Dow: +0.09%, Oil: -4.21%, Gold: +0.26%.
On the commodities front, Oil (NYSE:USO) dropped to $88.02 per barrel. Precious metals were mixed with Gold (NYSE:GLD) climbing to $1,780.20 and Silver (NYSE:SLV) losing 0.08% to land at $34.640.
Here's your Cheat Sheet to today's top stock stories:
Best Buy (NYSE:BBY) lost 28 percent of its share value so far this year as it faces tough competition from online retailers like Amazon (NASDAQ:AMZN). Richard Schulze, founder and former CEO of the company, has begun putting together an $11 billion buyout bid. Schultz has said that he could buy Best Buy for between $8.16 billion and $8.84 billion, or $24 to $26 a share.
Catalysts are critical to discovering winning stocks. Check out our newest CHEAT SHEET stock picks now.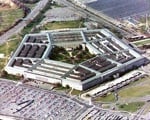 S&P 500 (NYSE:SPY) component Family Dollar Stores Inc. (NYSE:FDO) reported its results for the fourth quarter. Family Dollar Stores operates more than 6,600 retail discount stores across the United States, offering consumables, home products, apparel accessories, seasonal and electronics. Read our full Family Dollar Stores Earnings Cheat Sheet.
Senior-level negotiations between the Pentagon and Lockheed Martin (NYSE:LMT) for a fifth shipment of F-35 fighter planes are approaching an agreement. General Electric (NYSE:GE) has also finalized an order for eighty-five 737 Boeing (NYSE:BA) airplanes, worth approximately $6 billion. The order, which was first announced at the Farnborough Airshow in July, allows for up to 15 additional 737-800s.
Deutsche Telekom (NYSE:DTE) is considering merging its T-Mobile division with MetroPCS (NYSE:PCS). The move would send $1.5 billion in cash to MetroPCS shareholders while Deutsche Telekom takes a 74 percent stake. The new entity would operate under the T-Mobile name. AT&T (NYSE:T) recently backed away from a bid for T-Mobile in the face of U.S. regulatory scrutiny.
Don't Miss: Gold & Silver: Protection Against the Fed's Punch Bowl.