Beware of Cyberscams This Holiday Season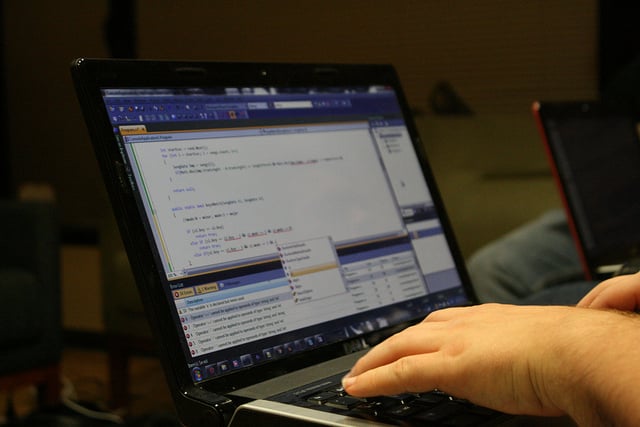 As the holiday shopping season rolls around, people should keep their eyes peeled for Ebenezer Scrooges roaming about the Web, stealing hard-earned money. According to USA Today, the holiday season tends to be a big time for online criminal activity, scams, and hacking — and this year, the focus will be on phones and social media.
Emails will receive countless fake product sales, social media items, and Web link scams in light of the Black Friday and Cyber Monday deals coming up, utilizing the events as incentive and camouflage. "All these things have something in common: social engineering and greed," Sorin Mustaca, a security analyst at anti-malware firm Avira, told USA Today.
Those setting up scams aim for at least one in 10 targets to fall for the bait and click on a false link, fill out a form, or just generally open up their devices to attack. USA Today reports that there are false email reports of delivery confirmations and order notices from companies like FedEx (NYSE:FDX), UPS (NYSE:UPS), DHL, Amazon (NASDAQ:AMZN), eBay (NASDAQ:EBAY), Target (NYSE:TGT), and Toys R Us.
"We're human; we're compelled to click. And we're even more human during the holiday season," said David Knight, executive vice president of Proofpoint, a security firm, to USA Today. Cell phones tend to be especially bad: 1.3 percent of phone transactions are crooked, while only 0.8 percent of desktop sales are fake and 0.5 percent of tablet sales are bad.
"Companies are trying to get the mobile experience to be as frictionless as possible, so they're putting less checks at the point of checkout to give the customer that terrific experience. Fraudsters are finding ways to exploit this hole," Rajesh Ramanand, CEO of Signifyd, said in an interview with USA Today.
A press release from the Better Business Bureau notes that money transfers and online bidding can also be serious targets for phishing schemes. "Scam artists prey on consumers' desire to make loved ones happy with special gifts during the holidays. They use this impulse to overcome the victim's reasoning, telling the victim that he or she must act quickly," said President and CEO Carrie Hurt.
Don't Miss: 9 Holiday Outfits for Every Festive Occasion.