Beware the Zombie Company: J.C.Penney Isn't Really Alive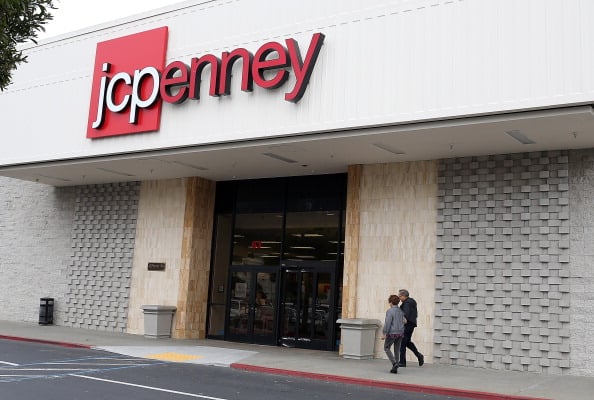 In one of the most surprising developments to hit the retail sector this year, J.C. Penney (NYSE:JCP) announced that the company had seen a bit of a turnaround during the first quarter of 2014. Riding on the back of increased sales, stock shot up 16 percent and investors found themselves trying to decide what to make of the results. According to a company release, same-store sales saw their second straight quarter of growth, jumping 6.2 percent. Total sales reached $2.8 billion and foot traffic saw an increase for the first time in 30 months.
J.C. Penney CEO Mike Ullman shared his excitement with shareholders and sounded confident that the numbers are indicative of a turnaround for the company. "Despite a difficult retail environment, our strong performance during the Easter holiday period and other key promotional events enabled us to deliver better than anticipated sales results. We expect to carry this momentum into the second quarter as we continue to position the company for long-term profitable growth," he said.
Ullman has every reason to be excited, as it has been a long time since there has been positive news of any kind coming from the J.C. Penney camp. The first-quarter numbers are definitely a reason for excitement, and investors can take a breather knowing that $2.8 billion in sales is nothing to sneeze at.
Another positive J.C. Penney stakeholders can take away is that while same-store sales saw a 6.2 percent increase, many competitors saw declining numbers, indicating a boost in market share. According to Forbes, companies including Kohl's (NYSE:KSS), Macy's (NYSE:M), and Wal-Mart (NYSE:WMT) all saw sales decrease during the same period. Outperforming some of the biggest names in retail is definitely a market victory for J.C. Penney, and the numbers are sure to inspire confidence moving forward.
While the company has been a longtime stalwart of the retail industry, it has succumbed to the same difficulties many of its contemporaries are facing, as well. In fact, many analysts are downplaying J.C. Penney's good news, and most are correct in the notion that things have been so bad for the company that any sign of growth at all is positive.
Capitalizing on a spark of life to regain a small foothold in the retail world is not going to project the company into the future, and as Howard Davidowitz, chairman of Davidowitz and Co. told Yahoo, the company looks more like a zombie than anything else. "J.C. Penney looks like a cadaver to me, similar to Sears," he said. "That doesn't mean they're going away tomorrow, but I don't think they're a viable, profitable company for years to come."
Comparisons to electronics retailer Best Buy (NYSE:BBY) are also being made, as Best Buy was able to correct its own course somewhat following extended periods of declining sales and foot traffic. Under the guidance of a new CEO, Best Buy saw growth in sales and stock prices rebound but followed it up by seeing its business figures recede once again.
At The Slant, comparing J.C. Penney to Best Buy should only inspire investors to forego the opportunity of buying stock: "JCP stock still is down more than 60% in two years, and about 50% in the last 12 months. This is a classic dead-cat bounce where overzealous shorts have abandoned ship — but aside from swing traders who have already made their money, the rest of us should simply be sitting this out. Does anyone really think JCP stock has another double-digit pop in it anytime soon?"
Expecting a true recovery from J.C. Penney is a bit unrealistic. The company has, in many ways, the entire deck stacked against it. It is overmatched and outgunned by the likes of Amazon (NASDAQ:AMZN) and Wal-Mart (NYSE:WMT), for starters, and it is facing a reality in which malls — which J.C. Penney has long been partnered with — are becoming an endangered species.
Its stores are dated an unattractive to consumers, and replacing that kind of infrastructure is not within the company's grasp. The most notable of all the factors conspiring against J.C. Penney is the fact that the company is not profitable, and there is very little reason to believe it will return to stable financial footing.
One way to perfectly sum up where J.C. Penney finds itself is in the recent downgrade of its stock by analysts at Wells Fargo. And as reported by The Street, the company still has a myriad of weaknesses, all of which should be a big sign to potential shareholders.
"The company's weaknesses can be seen in multiple areas, such as its generally high debt management risk, disappointing return on equity, poor profit margins and generally disappointing historical performance in the stock itself," said The Street's ratings team.
Despite the recent success story, J.C. Penney still looks to be doomed. A spark of life has given the company a jolt in the marketplace, but the truth is that J.C. Penney is nothing more than a zombie company, in the words of Double Line's Bonnie Baha.
Unless some miraculous market changes occur and customers start turning out in droves instead of using their Amazon accounts, its best to take J.C. Penney's first quarter as nothing more than an anomalous spike in the company's quickly fading pulse.
More From Wall St. Cheat Sheet: