BHP Billiton Executive Bonus Cuts Befit the Times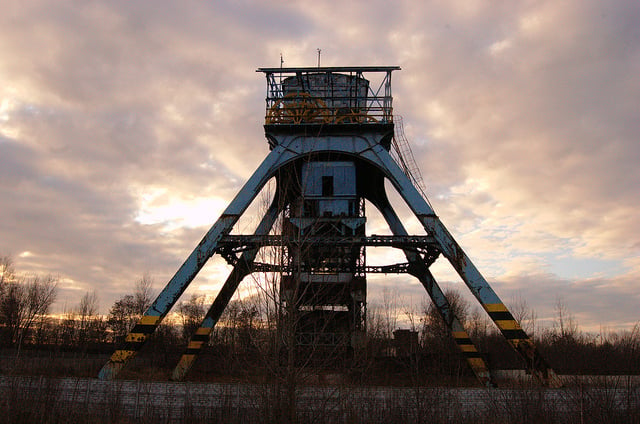 Slower growth in China — the world's second largest economy — and in other emerging economies around the world have pushed down prices for copper, coal, and iron ore. Thanks to that slump in global commodity prices, BHP Billiton (NYSE:BHP) reported earlier this week that profits dove 30 percent in the twelve month period through June, handing the company its second consecutive annual earnings decline.
The company's recent annual results and the more than 17 percent its stock has fallen on the New York Stock Exchange in the past five years through June has prompted the company to rethink executive compensation. BHP announced Friday that executive pay would be reduced, and the world's largest mining company is even withdrawing shares worth almost $6.2 million that are due its new chief executive.
Andrew Mackenzie, who was appointed the company's head in May, elected to forgo a portion of the stock that he was awarded as a signing bonus when he joined BHP more than four years ago, and he will also give up the stock promised to senior executives in a long-term incentive plan inked in 2008, the mining company said Friday in a filing with the Australian securities exchange and a subsequent press release.
The company's decision to reduce executive compensation shows just how difficult of an environment in which the mining industry is currently operating. With prices falling for raw materials like iron ore and coal, mining companies have sought for other means to boost shareholder returns. This is while they cut costs to offset the financial strain years of heaving spending in expensive acquisitions and production capacity have put on their balances sheets.
Friday's announcement reflects "a more modest approach to remuneration befitting the times," BHP said. While in the past five years BHP has beat its goal of outperforming its rivals, it is undeniable that total returns for shareholders dropped in that same period.
In order for executives to have received their bonuses in full, BHP Billiton was required to deliver a total shareholder return that exceeded the shareholder returns of "a group of peer companies by an average of 5.5 per cent per year for five years, or 30.7 per cent in total compounded over the five year performance period."
The performance period ended on June 30 of this year and the average total shareholder returns for BHP's peer companies was negative 44 percent. In comparison, BHP generated a total shareholder return of negative 9.4 percent, meaning the miner outperformed its rivals by 34.6 percent and met the required performance hurdle.
Even though "the [Group Management] Committee recognized that the TSR performance was delivered in a difficult business environment," it also decided that "more closely aligning the experience of shareholders and executives was important," BHP outlined in the press release. But, "as always, the Committee also looked at the total remuneration for executives."
In total, the company decided to award Mackenzie shares worth 4.6 million pounds, or $7.16 million, an amount equivalent to 65 percent of the long-term bonus he was promised — leaving him 3.9 million pounds short. The chief executive also gave up shares worth 941,000 pounds, or $1.47 million, as of Thursday's close, that were due to him from his sign-on bonus.
When Mackenzie was first appointed as chief executive he knew the next few years would be difficult as BHP had prioritized operating costs and overhead. He had already agreed to a base salary that was almost 25 percent less than the one collected by his predecessor. When he took over, the CEO pledged to put a "laserlike" focus on cost cutting, and in the last fiscal year, BHP reduced expenses by $2.7 billion and plans to reduce capital expenditures by 30 percent this year.
"It's in keeping with the company's mantra at the moment of tightening its belt," Pengana Capital fund manager Tim Schroeders told The Wall Street Journal. It is also appropriate given the thousands of workers being laid off across the mining industry in the past few months, he added.
Follow Meghan on Twitter @MFoley_WSCS