Biden Gives Boeing a Bump, Treasury to Release More GM Shares, and 3 More Hot Stocks
Boeing (NYSE:BA): It seems that Vice President Joe Biden has the Midas Touch, at least for Boeing — following the veep's visit to Brazil, the country's president, Dilma Rousseff, seemed to lean more in favor of closing a $4 billion dollar deal for 36 Boeing F-18 fighter jets. Biden met with Rousseff and assured her that the U.S. Congress was likely to respect Boeing's agreement to transfer sensitive technology to Brazil as part of the deal, according to anonymous sources. The deal could be closed by years end.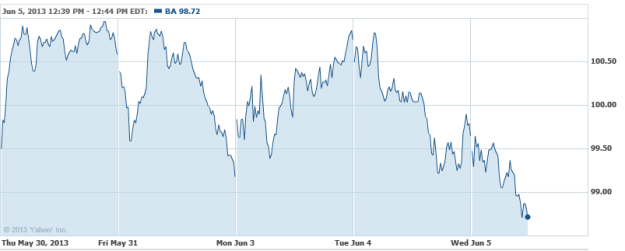 General Motors (NYSE:GM): The U.S. Treasury is planning to sell another 30 million shares of GM stock, as reported by CNBC. The Treasury intends to sell its shares along with the sale of 20 million shares of GM stock held by the UAW Retiree Medical Benefits Trust, bringing the total size of the sale to 50 million shares. The Treasury still owns 241.7 million shares of GM, from its bailout of the company in 2009.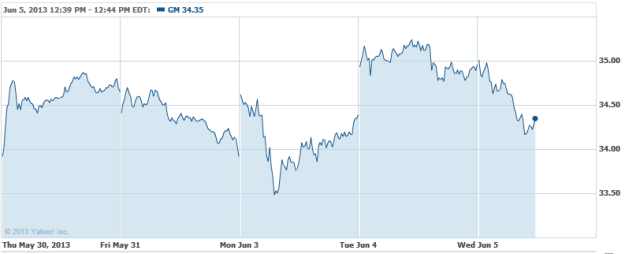 Sina Corporation (NASDAQ:SINA): In efforts to monetize on its 40 million-strong Weibo base, Sina has gotten into the business of daily deals, just five weeks after Alibaba infused the company with $300 million for a significant stake. Corporate Sina Weibo clients can construct the offers and promote them through the blogging site, though no actual transactions occur on Weibo territory. E-commerce has been a growing channel for the company, and t will likely only expand after Alibaba's investment.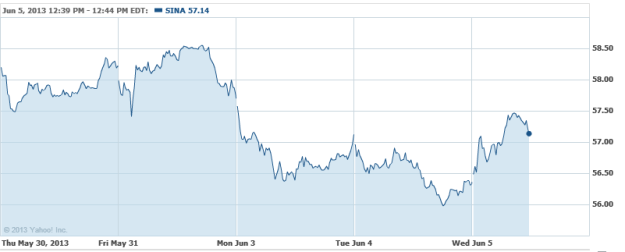 Johnson & Johnson (NYSE:JNJ): The pharmaceutical giant has issued a voluntary recall for its Cilest birth control pills, covering regions in Europe, Asia and Latin America, a spokeswoman said late on Tuesday. The order was put out for 32 million packages of the pill, as a recall of 179 batches was initiated because one active ingredient in Cilest did not lead to a "defined specification" in one routine internal test. The pill is made by the Johnson & Johnson subsidiary Janssen Pharmaceuticals. Cilest is not available in the United States.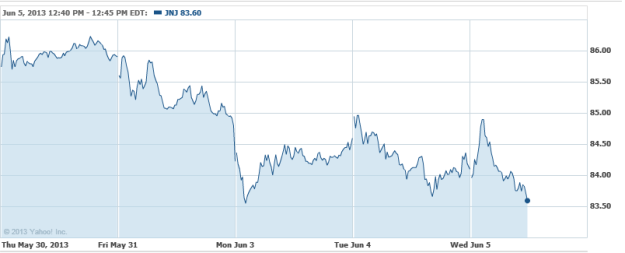 SHFL Entertainment (NASDAQ:SHFL): Global sales to casino customers in Australia and Asia and margin gains across product categories led SHFL to a substantially solid quarter, with EPS of $0.21 beating by $0.01, and revenue of $77.4 million beating by $5.83 million. On the earnings call, executives remained positive on the company's outlook, on the prospect that revenue could be boosted through strategic agreements with "online conglomerates."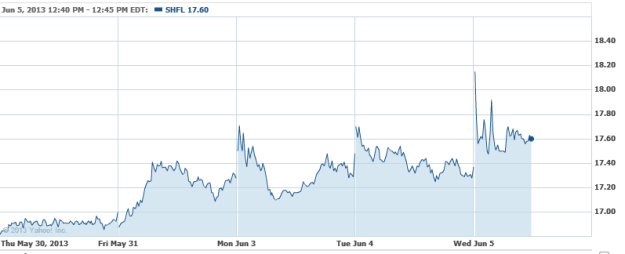 Don't Miss: Vacationing in the Most Miserable Place on Earth This Summer?