Big Oil Breaks Out Legal Guns Over Ethanol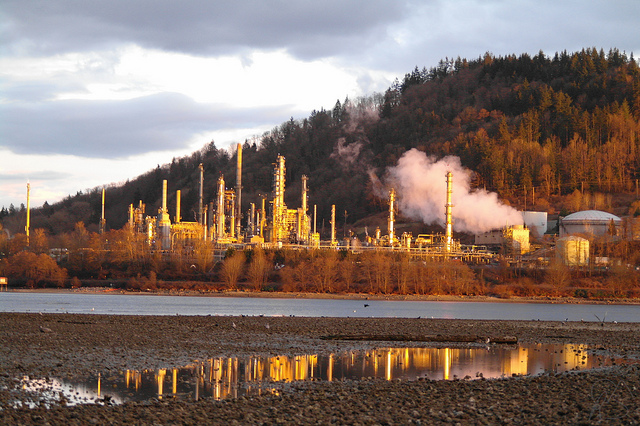 Big Oil's American Petroleum Institute is taking on the ethanol mandate with a lawsuit challenging quotas that the group says is not only bad policy but unrealistic. On 9 October, the API filed a federal lawsuit challenging the government's estimate over how much ethanol must be blended into the US fuel supply this year.
In August, the Environmental Protection Agency established the volume requirements and associated percentage standards that apply in calendar year 2013 for cellulosic biofuel, biomass-based diesel, advanced biofuel, and total renewable fuel. These targets are set to steadily increase to an overall level of 36 billion gallons in 2022.
The deadline to comply was extended to June 30, 2014 because the EPA was almost eight months late issuing the final volume requirements for 2013. Next year, the situation will intensify as the new mandate for 2014 call for 14.4 billion gallons of ethanol to be blended with gasoline — a 4.3 percent increase over 2013. The API wants to see the ethanol mandate dip below 10 percent for 2014.
Harry Ng, API vice president, told reporters that the "EPA's unrealistic ethanol mandates for 2013 are simply bad public policy. They issued this year's requirements nine months late and has once again mandated significantly more cellulosic ethanol than is available in the marketplace."
But Renewable Fuels Association President Bob Dinneen calls the lawsuit another frivolous effort by API to abuse the court system in their slavish effort to repeal a public policy that is working for farmers, gasoline marketers, and consumers.
"While the 2013 [Renewable Volume Obligations] were issued later than anyone would have liked, the fact is the statute is crystal clear, and all stakeholders have been producing and blending at levels that will unquestionably meet the 2013 requirements."
In September, US-based Valero Energy Corp. (NYSE:VLO) — the largest independent refinery in the world — began seriously lobbying Washington to scrap the ethanol mandate urgently because refiners can't keep up with the costs of maintaining the stringent biofuels targets.
The plea has resonance because not only is Valero the largest independent refining company in the world, it is also the third-largest ethanol producer in the US. Even with its position as both refiner and ethanol producer, the company can't align costs with targets under a mandate which requires refiners to use 13.8 billion gallons of ethanol this year alone.
Originally written for OilPrice.com, a website that focuses on news and analysis on topics of alternative energy, geopolitics, and oil and gas. OilPrice.com is written for an educated audience that includes investors, fund managers, resource bankers, traders, and energy market professionals around the world.
Don't Miss: 2 Pollution Control Companies Poised for Significant Growth.